Missed tax deadline? We're here to

HELP!
Get free tax filing assistance for missed deadlines or extensions. On-time filing means lower penalties and lower interests if you owe.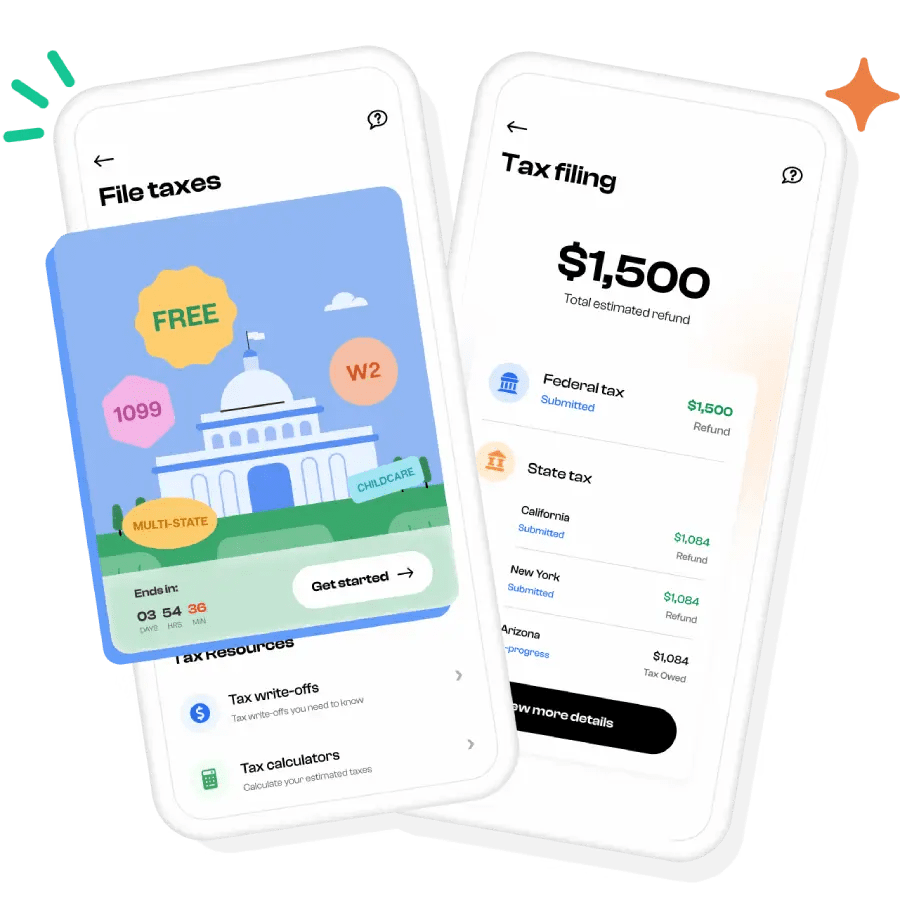 Testimonials
Joshua

So convenient and easy !

I already had Line on my phone and didn't have to download any new app. I didn't have to take time off from work and wait for someone like last year. The app walked me through it step by step and my Federal & State taxes were accepted while at work, through my phone.

Brenda

I was really impressed with it.

I liked that Line's tax filing was free and the actual process was awesome and easy. I think it's very well laid out. Last year I got $3000 knocked off my refund because of an error that could easily have been found by the software, and the tax filing itself cost me $250!

Kayla

I am glad I chose Line. Good help feature.

I liked that it was easy to to go back to different sections to review different parts of my taxes. I was able to type in questions about different forms and be led to articles that were informative.

Keith

Accuracy & simplicity!

Filing with Line was awesome & accurate. Line said I owed $200 while Turbo Tax said I wouldn't owe anything. This cost me $1200 in penalty last year. So there you have it - that's why I'm done with them.. They're not catching things that they should.

Gregory

Easier to go back & correct.

I liked Line because it was a lot easier to go back and make corrections. In Turbotax, there was no going back, which was frustrating. I like that Line made my life easier in that way.. I knew if I made a mistake, it wouldn't be a headache to fix it later on.

Wayne

Could get taxes done fast and move on with my day.

Simple & quick - I would definitely recommend them to a friend as a hassle free, fast tax filing option. It had all the things I value in a tax filing service - ease of use, step by step instructions that are easy to follow, and cost effectiveness.

Stephanie

As a Small business owner - Line was simple & direct

I'm a natural born over thinker. So far Line has been no-nonsense and straightforward. I think that for people that have more complex taxes, Tubrbo Tax it not cost or time efficient - That's why I'm not using them again this year.

Mario

Easy to navigate. Great pricing.

I like tax filing with Line so far because it's so simple. If I want to go back and edit my W-2, I'm not getting lost trying to figure out where the heck I am. Also, why would I pay $130 for TurboTax when I could get the same service for little to no cost? Its ridiculous.

Collin

Line gave me convenience.

Usually, I use Turbo Tax, but I wouldn't recommend it. I found it difficult to use - if you need to go back and adjust anything, it's a very annoying process. Line was a very straightforward process. Everything was clearly labeled and the instructions gave just enough detail.

Reyanna

I wish I found out earlier

So far I haven't had any difficulties. All the questions so far have been concise and easy to understand. I like to understand what info I'm putting in, and Line was very clear about that.

Easy to use. I'm partly blind & finished tax filing on Line

It's a faster way if you don't want to go somewhere to get your taxes done
Maximum refund or
100% money back
We help you get every dollar you're due. If you get a bigger refund somewhere else, your tax filing is on us*.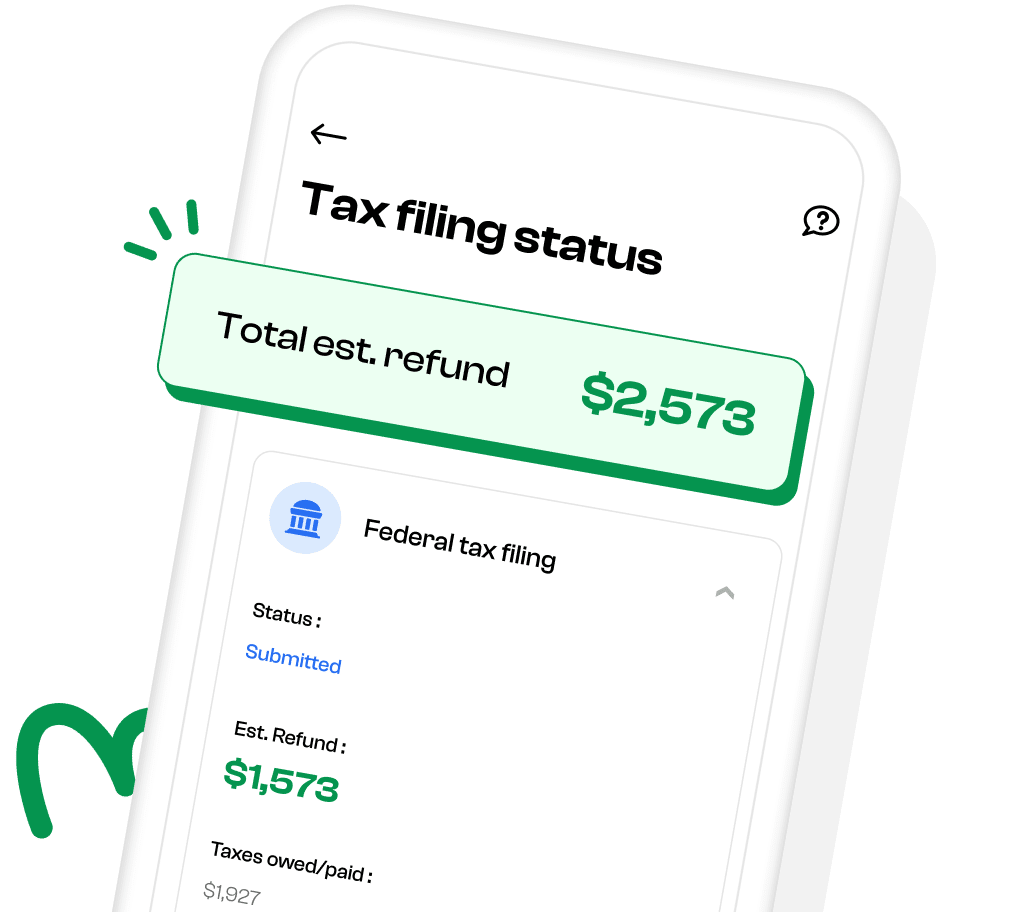 All Combinations supported
Multiple states supported. All combinations supported - W2, 1099, single, joint & more.
$10,000 IRS
penalty protection
Get peace of mind with our error-free returns. If there is an error, we pay any IRS penalties upto $10,000*.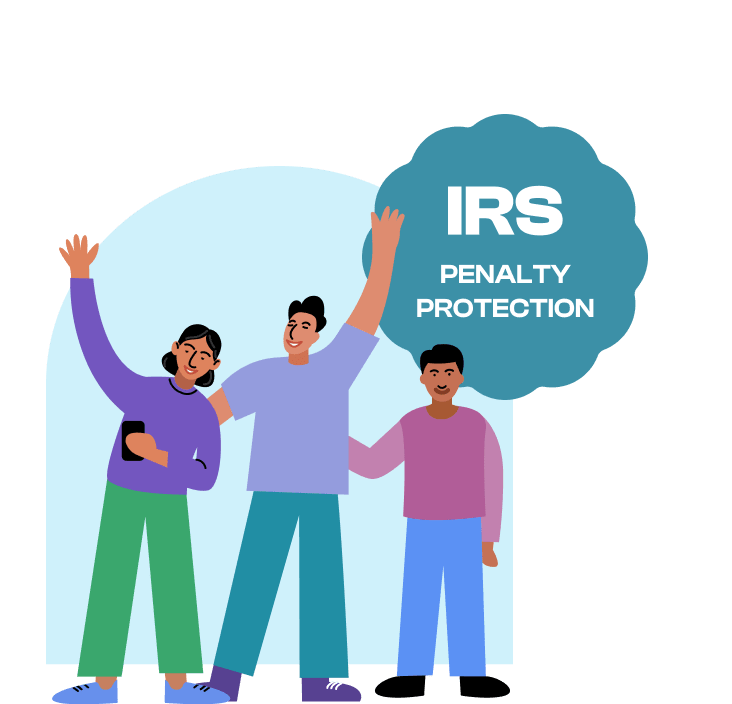 Features & Benefits
Federal Tax Filing Fee

Filing Fee per state

For self-employed filers

(Small business owner, freelancer, etc)

For filers with unemployment benefits

For filers with loans & children

For filers with investments

(stocks, bonds, etc)

IRS penalty protection*

Price match guarantee

(If you get a better refund anywhere else*)

Free estimation of tax refund

Itemized Deductions

24X7 chat, email & phone support
$0
Get Started
$0
Get Started
$0
Get Started
$0
Get Started
$0
Get Started
$0
Get Started
Get Started
Get Started
Get Started
Get Started
Get Started
$39
$39
$89
$39
$39
$69


FAQs
What kind of tax returns can I file with Beem?

You can file personal tax returns with Beem, for both Federal & State for free. Even if you have worked in multiple states or have multiple W-2s. It's easy and hassle-free. We provide tax filing services for any filing status (single or joint), for salaried and self-employed, across all 50 states and all types of tax forms (W-2 or any kind of 1099 and more).

How is Beem tax filing different from other tax preparation services?

Our tax filing is completely free. Most tax preparation providers charge additional fees for filing State returns, or for every extra state you file. At Beem, you can file your taxes for free regardless of your employment status.

We also guarantee - Maximum Refund, 100% Accuracy and the ability to file for extensions - no additional charge.

What does the Maximum Refund Guarantee refer to?

Beem uses ColumnTax to help you file your taxes for Federal & State. If you get a refund higher than that estimated by us from any other tax return preparation provider, ColumnTax will reimburse you for up to $250*.

*To be eligible for such reimbursement, the difference must be solely due to calculations, and not from entering any additional information or taking any different tax positions. To be eligible for such reimbursement, you must file your federal (and if applicable state) income tax returns using the other tax preparation provider and must submit a copy of such return within sixty (60) days of filing, via letter to 228 Park Ave S, PMB 22299, New York, New York, 10003, US or via email to [email protected]. You must also provide proof of payment for the other tax preparation provider and Column Tax will reimburse you for that amount (up to $250). Column Tax reserves the right to request additional information to support your claim that the other tax preparation provider calculated a lower tax liability or larger refund amount and that any such difference was not the result of different information.

What tax situations are supported by Beem?

You can file taxes for free irrespective of your filing status (single/married/separated/widowed/head of household) any of the 50 states in the USA and all types of tax forms (W-2, any 1099 and more) Even if you have child care expenses, loans or investments or dividend income

Do I need to download the Beem app for filing taxes?

We recommend downloading the app for the best tax filing experience. In case you are not able to, you can also login on web and complete tax filing.

Are Beem taxes accurate?

Yes, filing taxes with Beem is 100% error-free. Beem uses a third party platform ColumnTax, an IRS authorized tax preparation provider to help you file your taxes. ColumnTax will reimburse you for up to $10,000 of any IRS or state interest and/or penalty that is imposed as the result of a computational error - if the form for filing taxes - was prepared using Line.

Is filing taxes with Beem secure?

Yes! Beem uses ColumnTax to help you file taxes for free online. ColumnTax is an IRS authorized e-file provider and complies with security, privacy, and business standards set by the IRS themselves.

Here's what Beem does to keep your tax info secure:

Use 256-bit encryption to protect the transmission of your data to ColumnTax
Maintain physical, electronic, and procedural safeguards of taxpayer information that comply with applicable law and federal standards
Have a dedicated on-site security team, plus independent third parties who regularly assess our site for vulnerabilities
Mandatory phone number and verification to use Beem Taxes
Support 2-factor authentication with authenticator apps
Use 3DS secure checkout page, powered by Stripe for all your tax payments to us and IRS
All of PII data (Personally Identifiable Information) is never stored in plain text and are always tokenized and stored securely

What if I missed my tax deadline? Can I file an extension via Beem?

Yes you can! Beem App lets you easily file for extension. And of course, free.

Is filing Taxes with Beem free?

Yes, You can file both federal and state taxes for Free. No hidden charges here.
More ways to #Beem