BFF Budget Planner - The Better Financial

Feed ™

Spend, save, plan and protect your money like an expert with on-point financial insights and recommendations.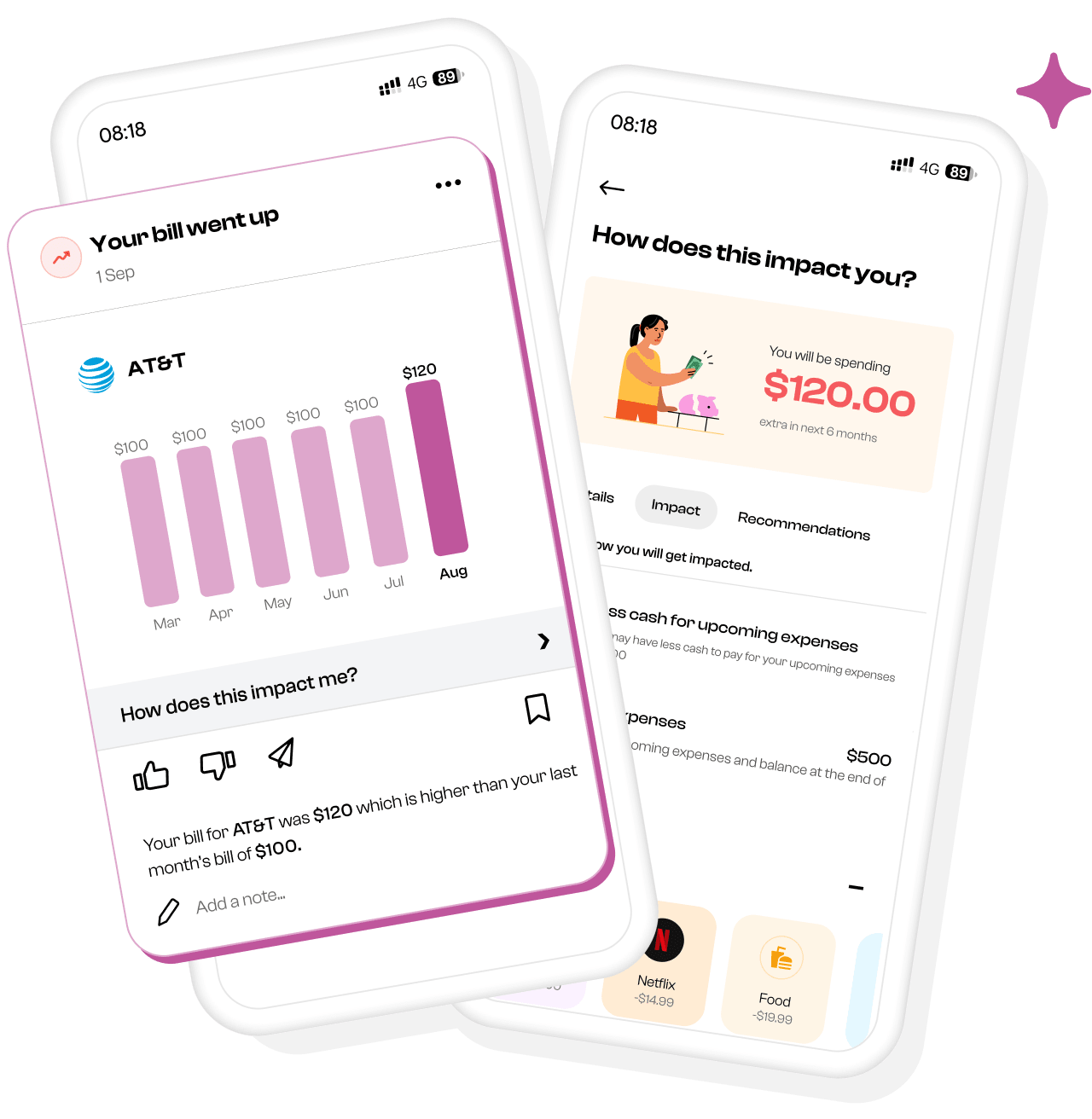 Avoid Overdrafts
and Bank fees
Get alerts in advance based on your transactions,
account balance, upcoming bills and spending habits.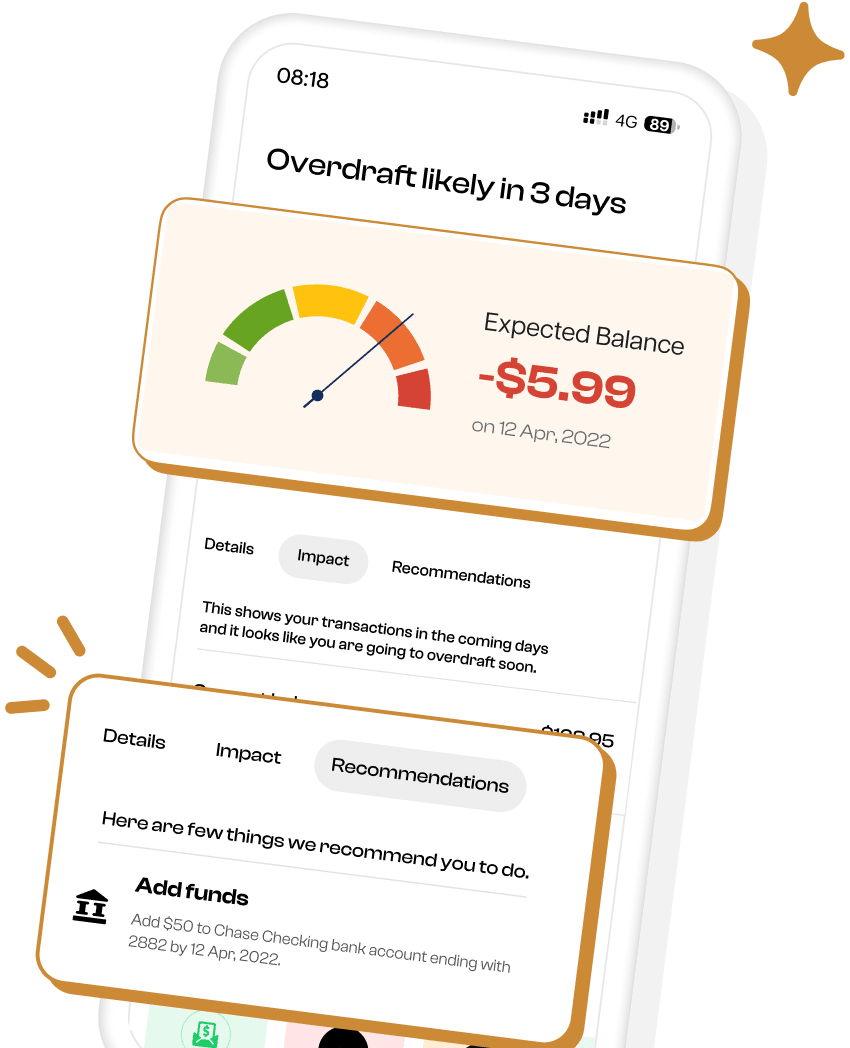 Know how your spends impact you
Get insights on where to cut costs and where you can spend or invest more with your personalized Budget Planner.

Stay on top of upcoming bills
Get timely alerts and manage all your payments in one place.
Save, earn, and grow more with expert tips
Get recommendations to unlock rewards, earn cashback, build credit score, avail offers and save more with your BFF.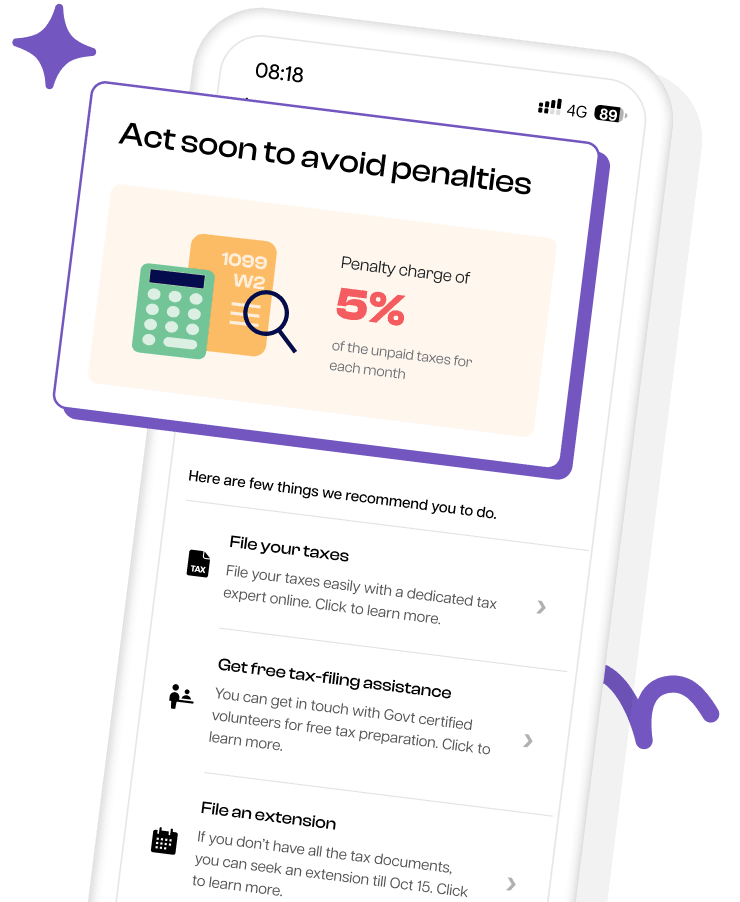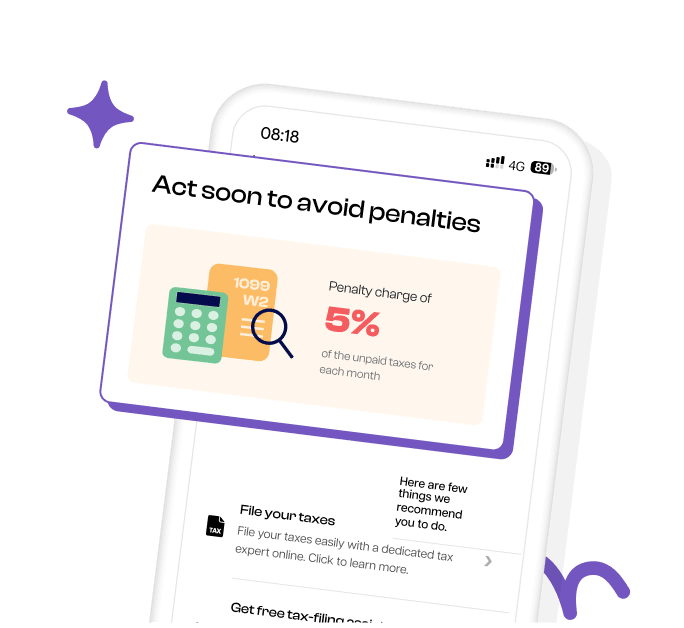 FAQs
What do I need to get started with Better Financial Feed™?

All you need to get started with insights is - a Beem account and a linked Bank account ! Once all the basic details are in, you will start receiving the insights to track budget. Your BFF - Better Financial Feed™ will keep alerting you to potential overdrafts, expenses, income earned and help you understand your money better.

What are the charges for using the Feed?

A free 1 month trial is available to every Beem User on the Basic plan. After one month, you can choose a subscription that suits you best - Plus/Pro - and in addition to financial insights, you will also receive many more benefits like instant cash for emergencies, reduced instant transfer fees, credit monitoring , identity protection and much more.

Do I have to plan and create a budget?

Nopes, we do the hard work for you so that you can sit back and follow. Based on your linked bank accounts, Beem will generate an automatic personalized budget plan that will help you stay on top of your goals. Simply like them as useful and receive timely alerts to avoid any financial pitfalls like overdraft, NSF and bank fees, etc.

Will my bills and subscriptions get auto-paid by Beem?

You will receive timely reminders for every upcoming bill or payment, before you miss anything! Beem app currently does not support auto-payment of your bills and subscriptions.

How can I use the budget planner?

Your BFF will act as your personalised budget planner and help you plan your spends for the entire month. Based on your actual spending patterns in the last few months, Beem predicts on how much you should spend on different categories like fast food, restaurants, shopping, entertainment, education, transportation, groceries and much more. Every month, Beem app generates a refreshed budget plan for you so that you can take control of your spending habits & save money!
More ways to #Beem