Insure identity
up to

$1 Million
Safeguard your personal information, data, and accounts with world-class identity theft protection. #Beem with confidence in the face of identity threats.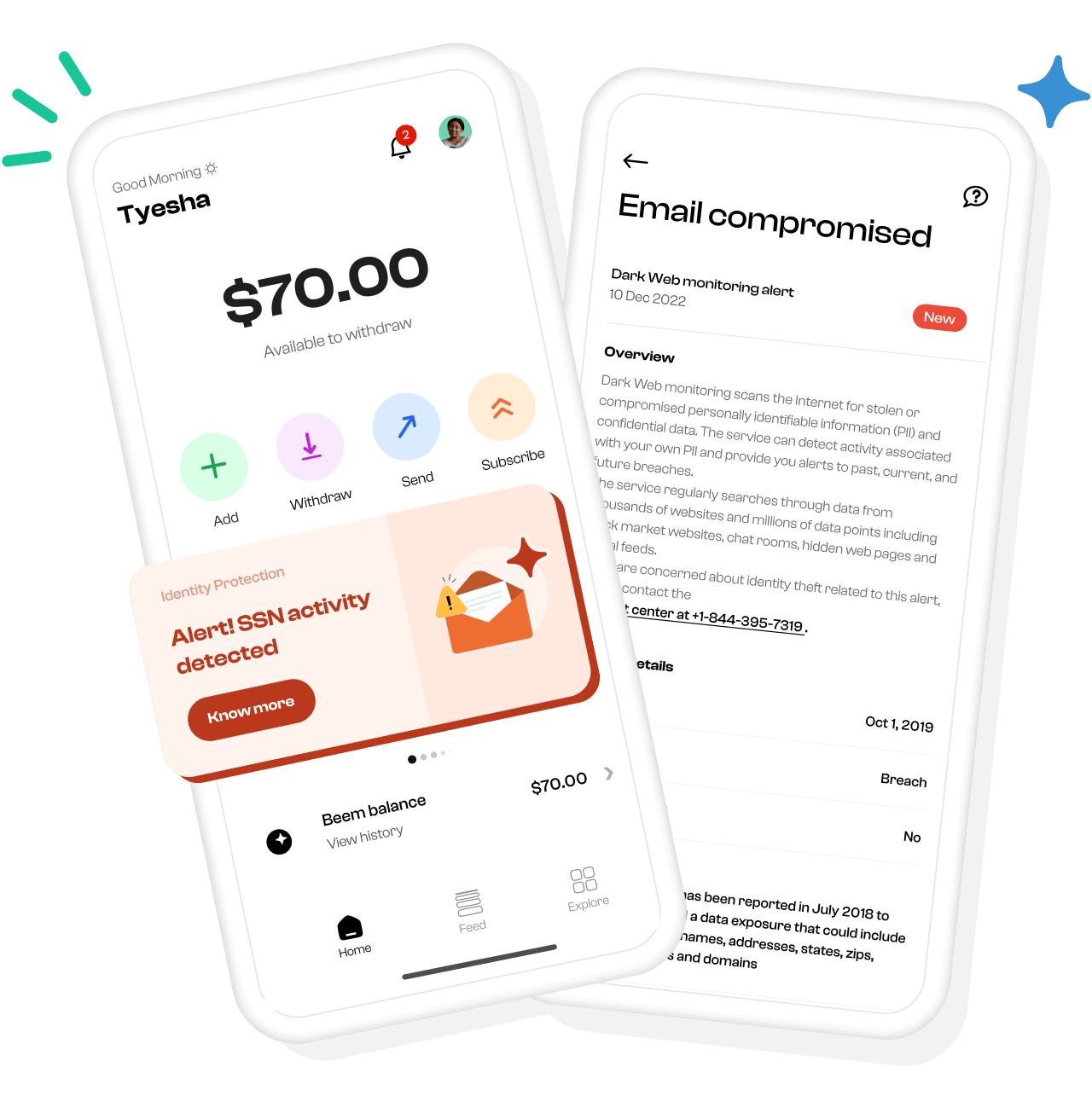 Keep your data Safe & Secure
In case of identity theft, get reimbursed for eligible lost wages, legal fees, and other expenses associated with restoring your identity.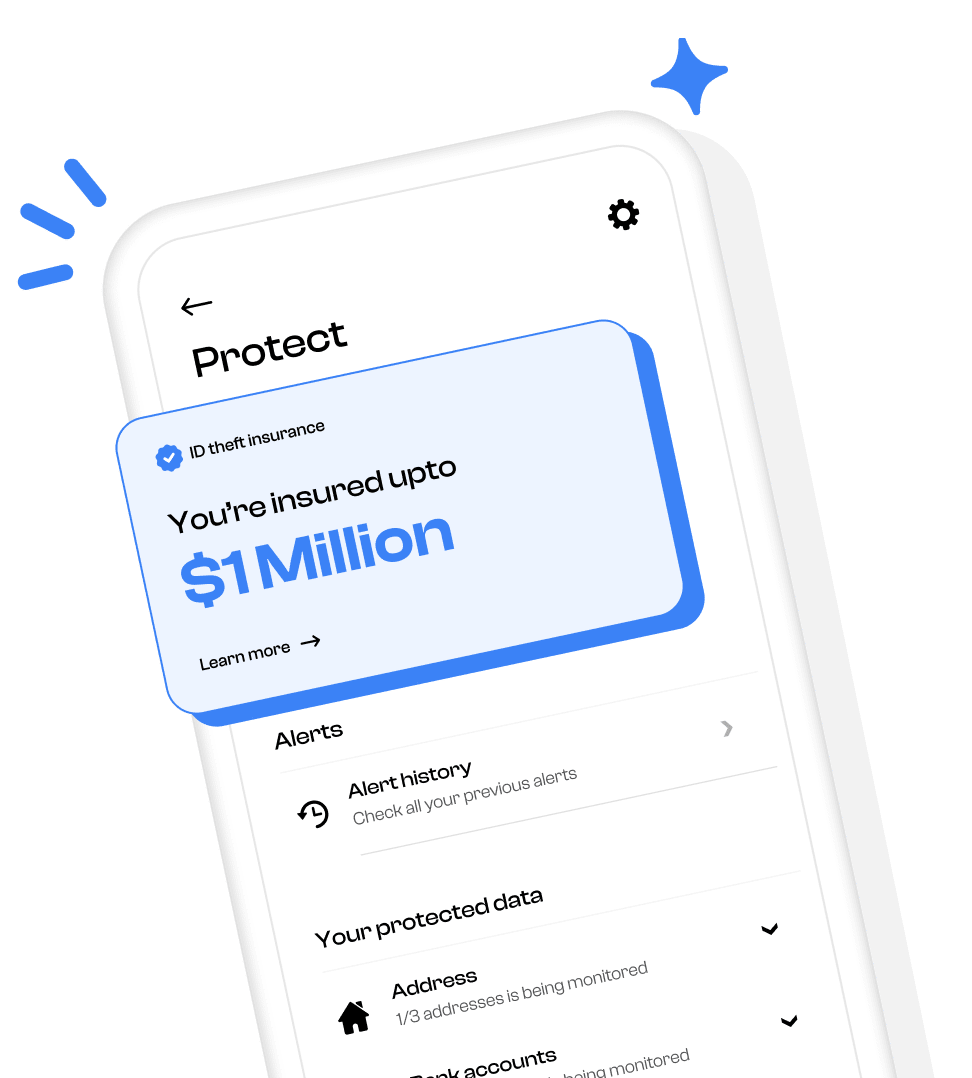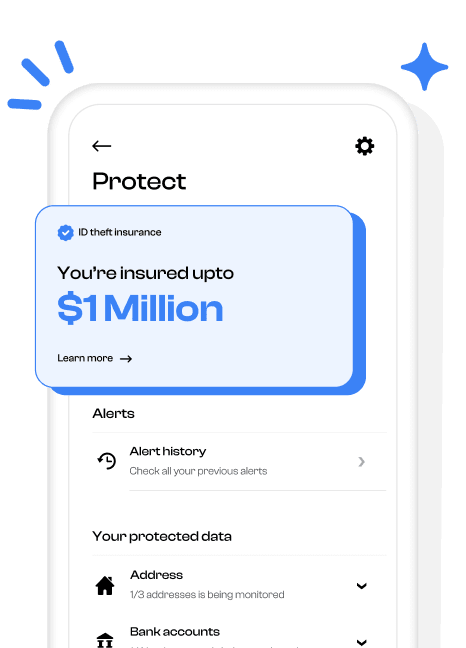 Dark web monitoring
Get alerted immediately if someone steals and misuses your identity on the dark web.

SSN & address monitoring
Any suspicious activity on your SSN or address will be instantly spotted and notified.
Keep everything safe in one place
Your personal info, registered accounts, and more, are monitored and protected 24*7.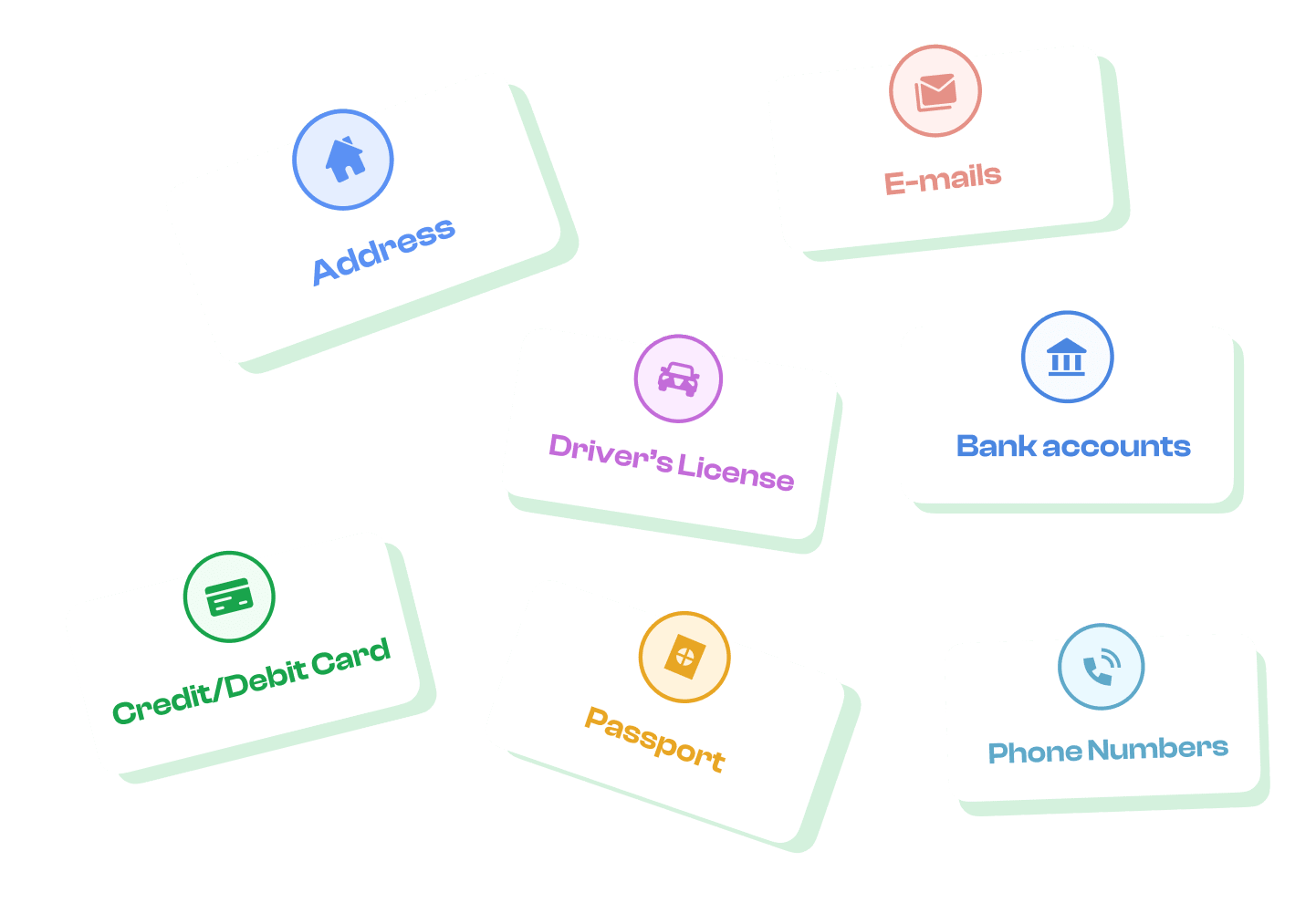 FAQs
How can I avail identity theft protection service?

The Basic plan gives you a free one month trial . Following that, you will need to upgrade to Pro or Plus. Simply check it out at the Identity Protect section of the Explore tab in Beem.

How does Identity Theft Protection work with Beem?

You will immediately be alerted of any personal data found on the dark web, or if your address was changed, or if your SSN was used anywhere. You will also receive recommendations on what to do next along with each alert.

Beem also offers all of the following in partnership with Array:

Monthly privacy scans to find and remove your personal info from people finder sites
Identity theft monitoring, alerts and dark web surveillance
Fraud resolution and up to $1 million ID theft insurance
Easily lock and unlock your credit file

Do I need to pay additional for the Insurance?

Nope! It's included as part of your subscription.
More ways to #Beem