#Beem

me up,
Scotty!
Send money, gift cards, pre-paid cards, checks, and more, instantly to anyone. Even those without a bank account!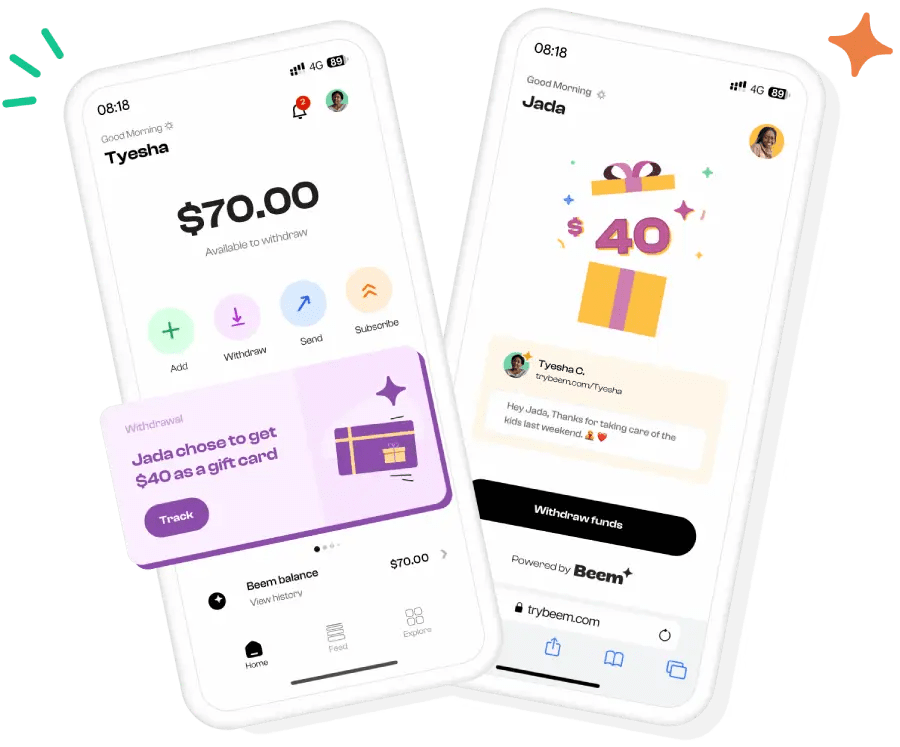 #Beem money to anyone instantly
Send money online. Split bills, pay rent, send a gift to anyone, even if they don't have the Beem app or a bank account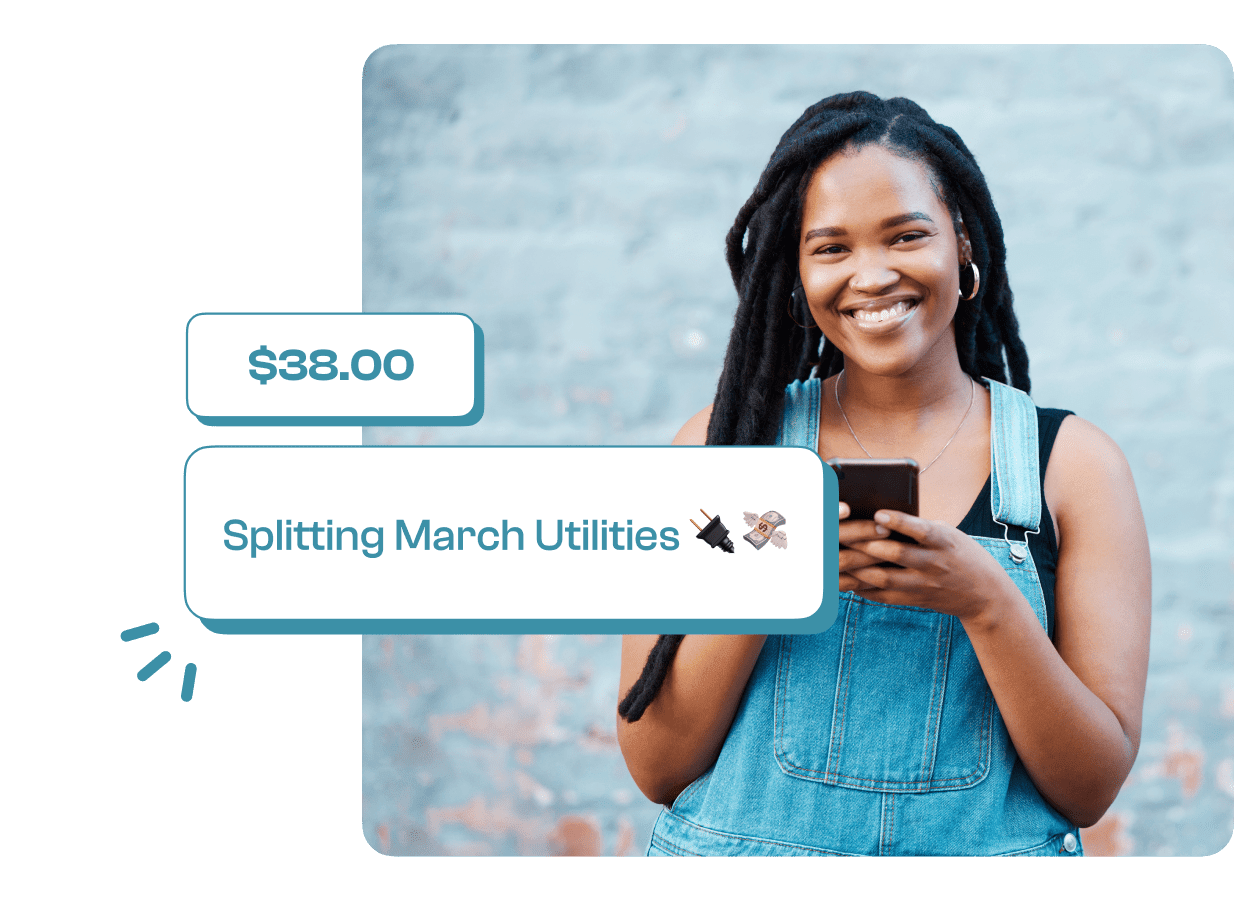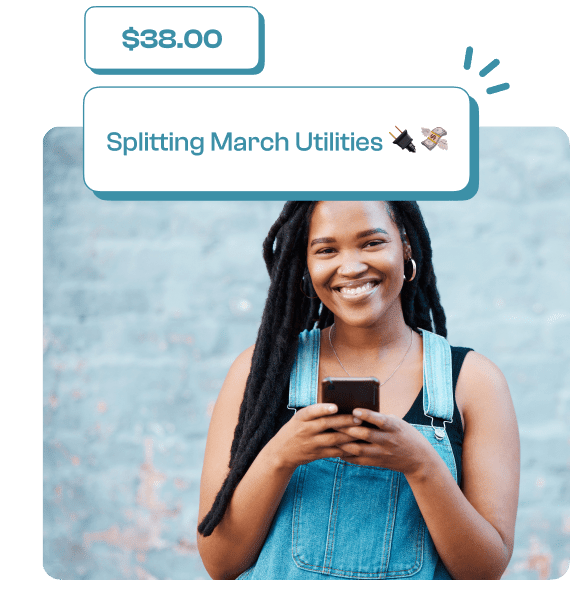 Choose how you receive money
Receive money instantly into your #Beem account, or into your Debit Card! Fancy a gift card? Get paid as Gift cards or Prepaid cards.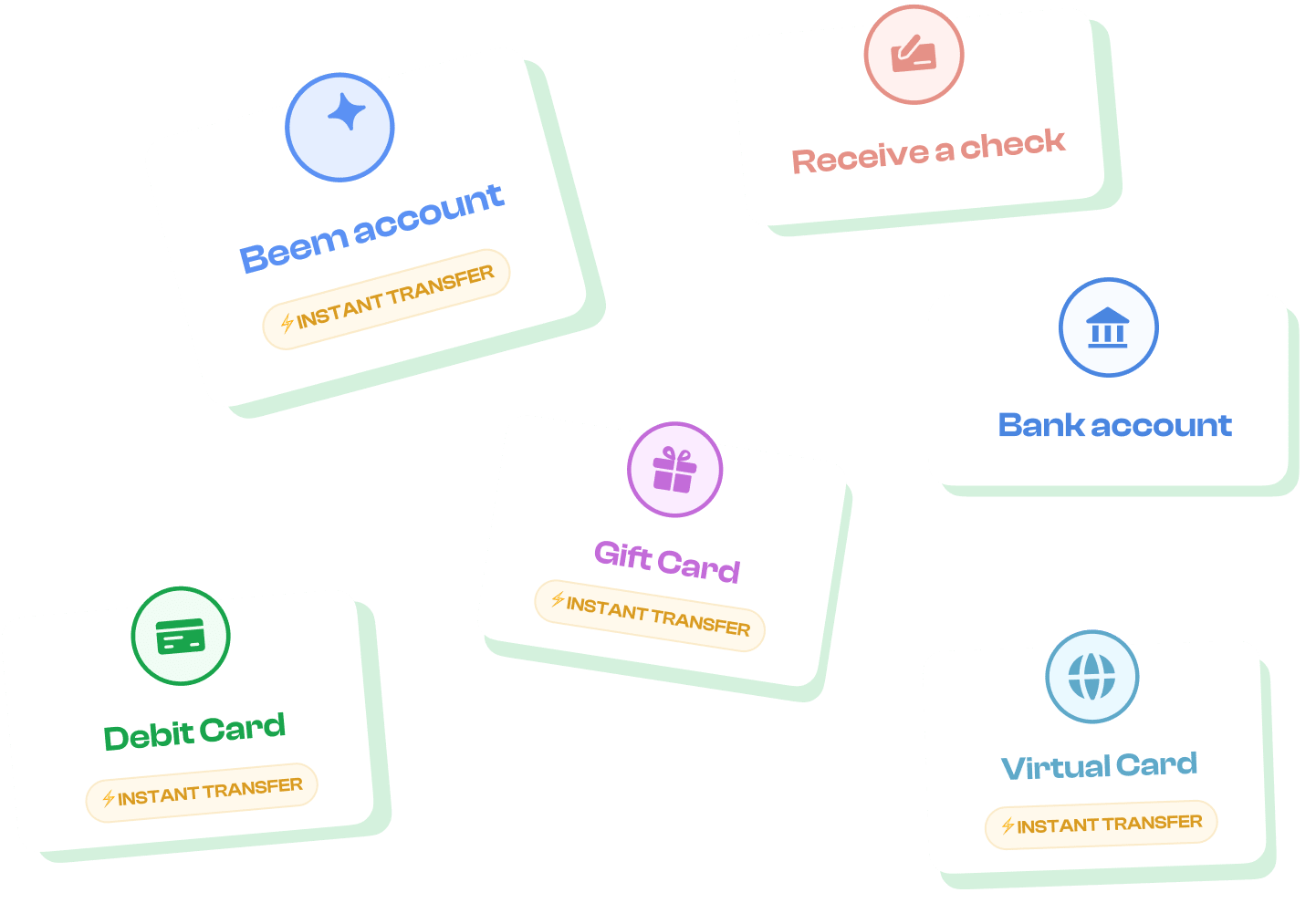 Zero Fees
#Beem money instantly to anyone, even those without a bank account. Send money from your Beem or Everdraft™ balance, debit card or bank account.
$

0
To sign up
$

0
To send money
$

0
To receive money*
FAQs
Will I be charged to send money online?

Nope, you do not need to pay to send money online to any other individual living in the US! You do not need a subscription either. And to add to it, the recipient need not even have a bank account to receive money from you.

How can I send money to a friend?

Simply choose a friend from your contact list to send money instantly, and in one click it is in their Beem account. If they do not have a Beem account, they will be able to choose how to receive the money - as gift card, VISA or MasterCard prepaid cards, to bank account, or instantly via debit card (charges apply for instant transfer only). If the friend is not in your contact list, you can just type in their phone number. Oh, there are more ways - scan their QR code or use their @beemtag to send money!

Can I send money to someone who's not on the Beem app?

Does not matter! As long as there's a phone number or email ID, we will send them a secure, time bound link to receive the money.

Do I need to have a Beem account balance before I can transfer money?

This is not necessary. You can also send money from your linked Bank account(s) or Debit card(s) .

Is the transfer of money safe?

Beem takes security seriously and is PCI-DSS certified, which means we use gold-standard security systems to prevent any data leaks while sending money online. Our system is encrypted end-to-end, both during data transmission and storage. We also employ cybersecurity experts who use the same cutting-edge security measures used by top global banks and new age fin-tech companies to keep your information safe.
More ways to #Beem