Statistics show that breast cancer accounts for 12.5% of cases every year. This makes it the most common cancer all over the world. On average, 1 out of 8 women in the United States of America will develop this disease. This is why it's high time we learn about the importance of and need for Breast Cancer Awareness Month.
Throughout October, people raise awareness about breast cancer because early detection can help deal with the disease much faster and easier. This month is also dedicated to supporting those already battling this life-threatening illness. Furthermore, it aims to educate the wider audience regarding the significance of regular breast health checkups, self-exams, and mammograms. In addition to that, Breast Cancer Awareness Month is also committed to raising funds for research programs, prevention, and treatment efforts. Multiple events, fundraisers, and educational conferences are organized to support this cause and empower people to take charge of their breast health.
History of Breast Cancer Awareness Month
Breast Cancer Awareness Month has a rich history dating back to the mid-'80s. The concept of dedicating an entire month to breast cancer can be traced back to an association between the American Cancer Society and the pharmaceutical division of Imperial Chemical Industries, which is now part of AstraZeneca in Cambridge. In 1985, AstraZeneca launched a drug for breast cancer called Nolvadex. Their main objective was to promote early detection during the treatment process.
It started as a week-long campaign in October to shed light on mammography as an effective tool for early detection. Then, the US Congress declared October as National Breast Cancer Awareness Month. This concept gained momentum, and a universal symbol was soon created to represent it. The Susan G. Komen Foundation created the pink ribbon.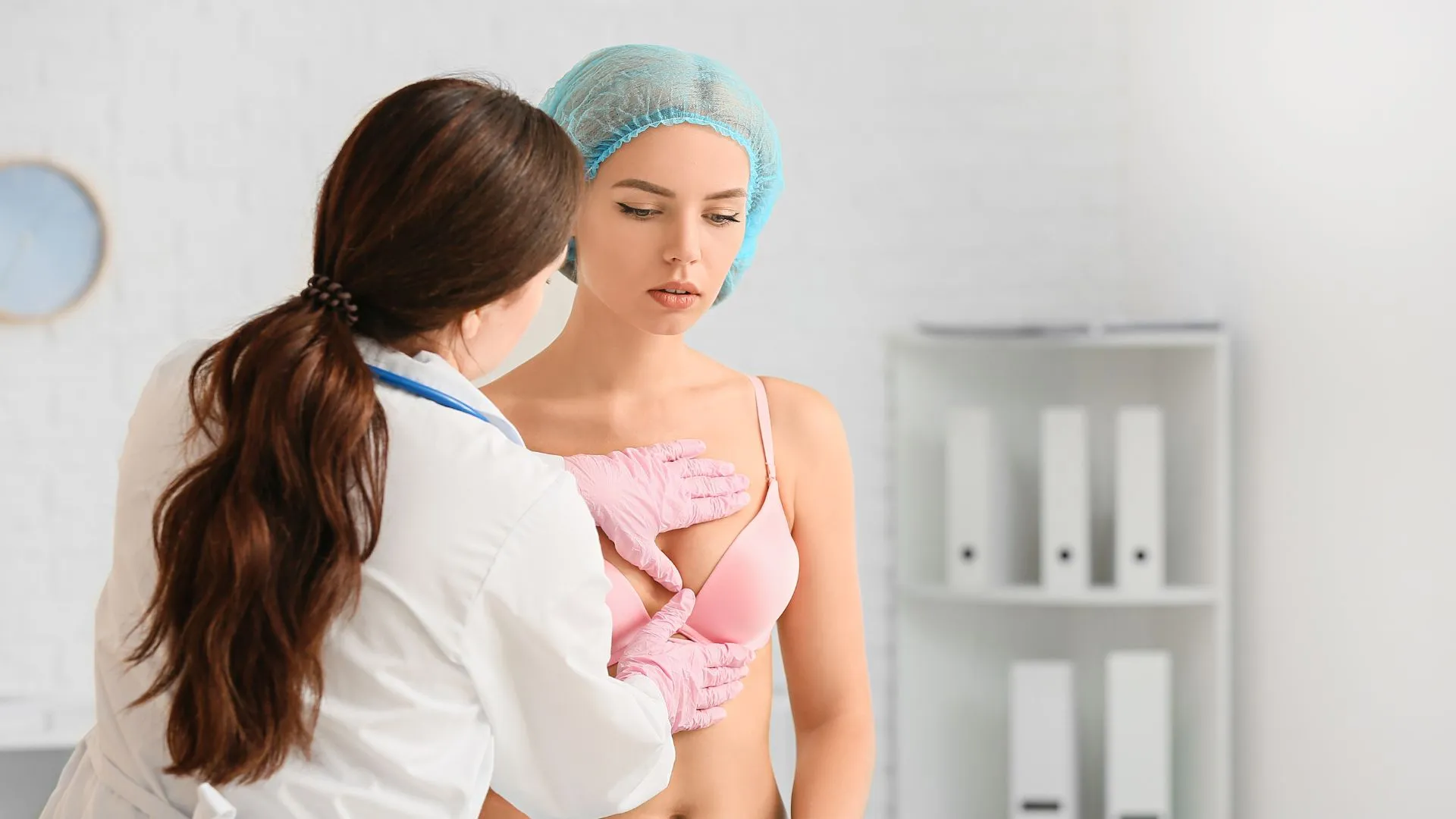 The awareness continued to grow, with various organizations, nonprofits, and advocates joining the cause. Over the years, celebrating Breast Cancer Awareness Month has significantly impacted public awareness and support for breast cancer research and treatment. It has majorly contributed to improving survival rates and decreasing mortality rates. It has ensured a better quality of life for those affected by the disease.
Significance of Breast Cancer Awareness Month
There are several reasons why Breast Cancer Awareness Month holds significant importance. It is the leading forum to raise awareness about this disease to ensure the public is well-informed. From the risks breast cancer can produce to early detection methods, insurance policies, and emotional support, this month is very important in providing information on all this to the general public.
Also, by openly discussing breast cancer, its perils, and its impact, this month helps to reduce the stigma associated with the disease. The more we discuss this publicly, the more it will encourage people to seek help and support when needed. It also allows us to celebrate people who have survived breast cancer. We get to admire, praise, and get inspired by their strength and resilience. Survivors become sources of inspiration for those facing the disease.
When we spread awareness about this disease, we bring to attention the importance of young women and their health. It can open many eyes and will help in reducing the mortality rates. If you aren't convinced yet, here are some breast cancer statistics that will motivate every citizen to speak up and participate in campaigns.
According to WHO, breast cancer caused 685,000 deaths in 2020.
Women are at the center of this disease, whereas 0.5-1% of breast cancer occurs in men.
As per another research, breast cancer is the fifth leading cause of death worldwide.
Based on the UK's survival for breast cancer report, out of 100 people, 95% survive breast cancer for one year after diagnosis, 85% survive for five years, and 75% of patients survive for ten years after diagnosis.
Practical Tips and Suggestions to Help
Those looking for meaningful and helpful ways to contribute to the cause can utilize the below-listed tips and suggestions: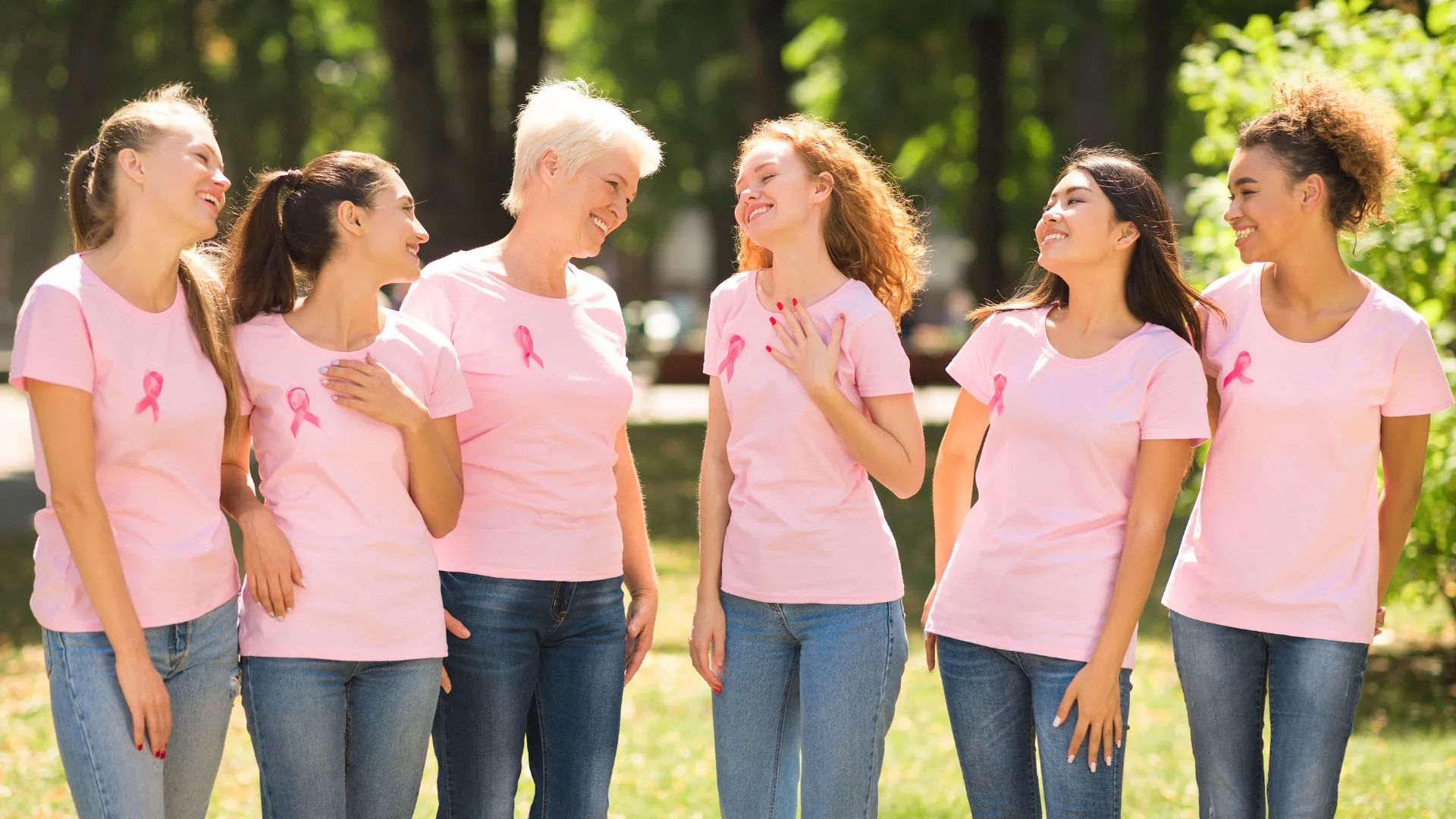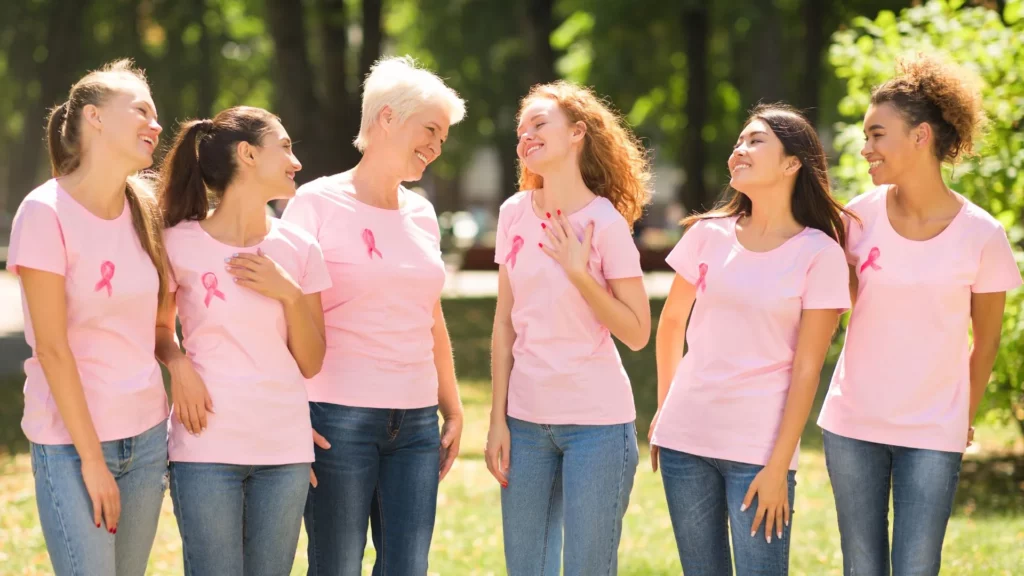 First, educate yourself about breast cancer, its risk factors, prevention, and early detection methods. Knowledge is a powerful tool in raising awareness.
Encourage yourself and those around you (both men and women) to perform regular breast self-exams and schedule mammograms with healthcare professionals. Share the importance of early detection with your friends and family.
Many organizations conduct charity walks, webinars, seminars, conferences, walks, and runs this month. Sign up and participate. You can also help them raise funds. Plus, you can volunteer at these events to support the cause.
You can also try to organize your fundraiser, such as a bake sale, garage sale, or charity auction, and donate the proceeds to breast cancer organizations.
Wear pink clothes and accessories, as that's the color associated with breast cancer awareness.
If you can, donate to reputable breast cancer charities or research organizations. Your donation will help fund research, support patients, and organize awareness campaigns.
Social media is a huge advantage in today's times. You can use those platforms to share cancer facts, survivor stories, and prevention tips. Try to use relevant hashtags to reach a wider audience.
Events and activities you can take part in
Here are everyday events and activities that take place during Breast Cancer Awareness Month:
Breast cancer charity walks and runs, such as the Susan G. Komen Race for the Cure, are held in many cities worldwide. You can participate to raise funds and walk or run to show solidarity with those affected by breast cancer.
Some even organize grand galas and dinners to raise money for breast cancer research and support programs among the upper social strata. Such events often feature speakers, entertainers, and auctions.
Many businesses, schools, and organizations participate in pink ribbon campaigns. They decorate their spaces with pink ribbons, sell pink merchandise, or donate some of their profits to breast cancer charities.
Healthcare organizations and community groups host seminars and workshops to educate the public about breast cancer prevention, early detection, and treatment options.
Some hospitals offer free mammograms or reduce costs during October to encourage women to undergo breast cancer screening.
Many people organize events to celebrate breast cancer survivors and their journeys. Such get-togethers create a supportive and empowering environment for survivors.
The future of breast cancer awareness and research
The future of breast cancer awareness and research holds promising developments and ongoing challenges: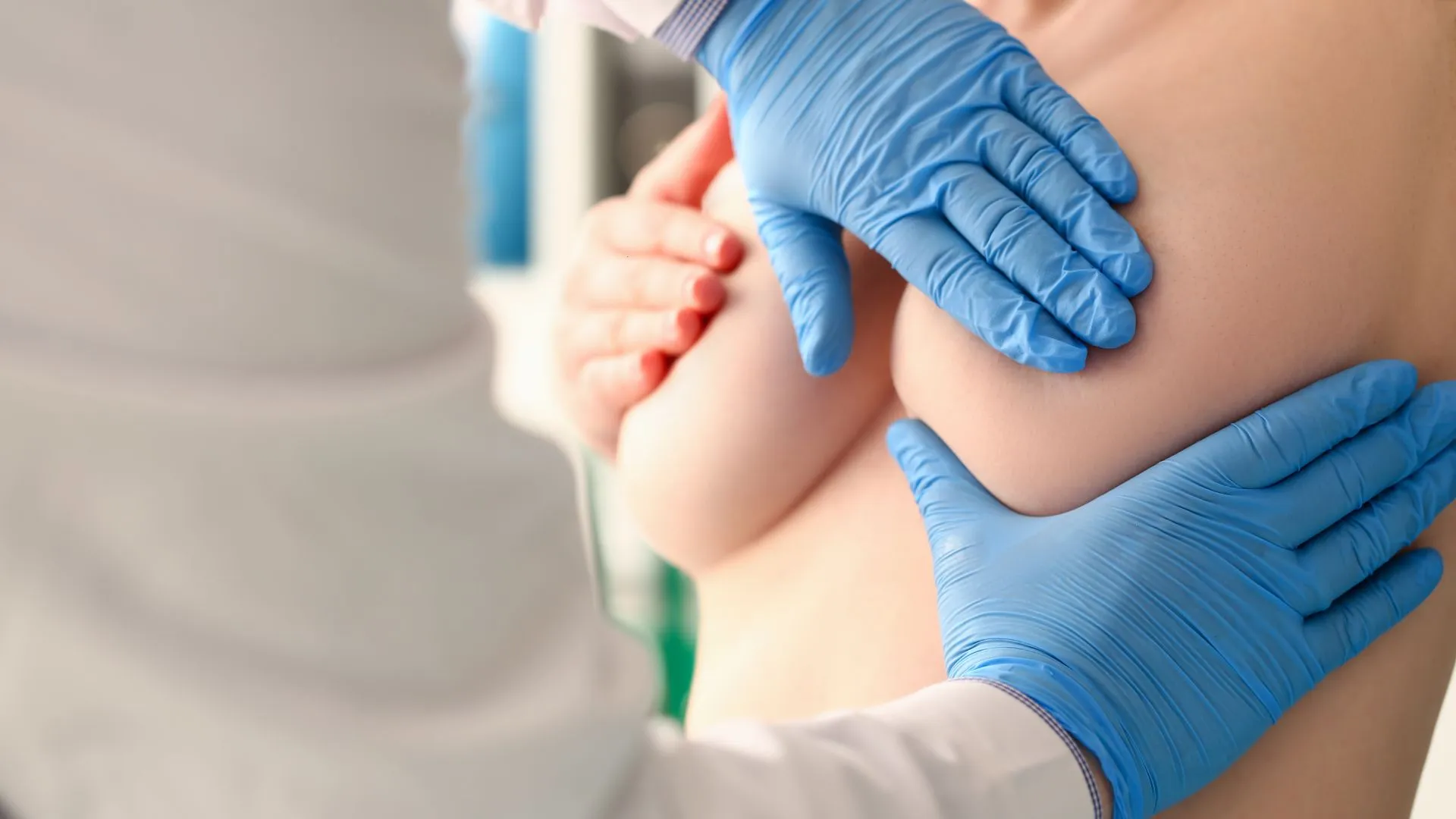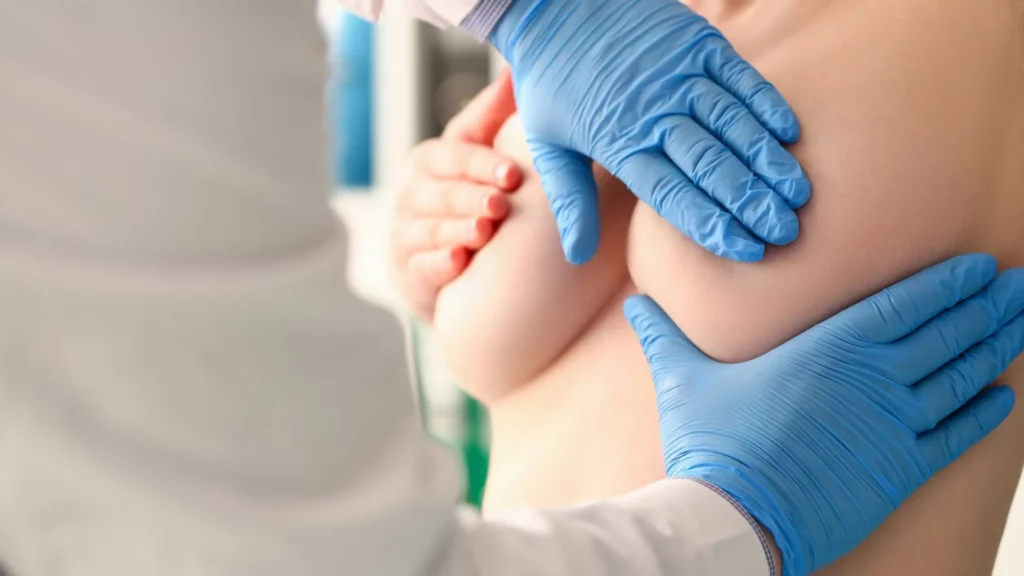 Personalized treatments
Technology and its advancements will make genomic research personalized based on each person's health history. They will receive tailored therapies based on a patient's genetic profile. This will significantly improve the effectiveness of the drugs and reduce side effects. It will also include the patient's psychological health and other social aspects of the disease.
Early detection
Researchers have left no stone unturned in developing ways cancer can be detected early. Down the lane, the path will continue to improve beyond just mammography. The cancer can also be detected through blood tests and advanced imaging techniques. This will potentially increase the chances of detecting cancer at its earliest during the most treatable stages.
Immunotherapy
Immunotherapy is being studied and explored as one of the treatment options for breast cancer. Scientists are trying to harness the human body's immune system to target cancer cells. This is mainly done to offer new hope for more effective and less toxic treatments.
Psychosocial support
A greater emphasis on psychosocial support will be required. For example, survivorship programs addressing the emotional impact of breast cancer and getting rid of the stigma will improve the quality of life for patients and survivors. This will also help in eliminating myths surrounding the disease.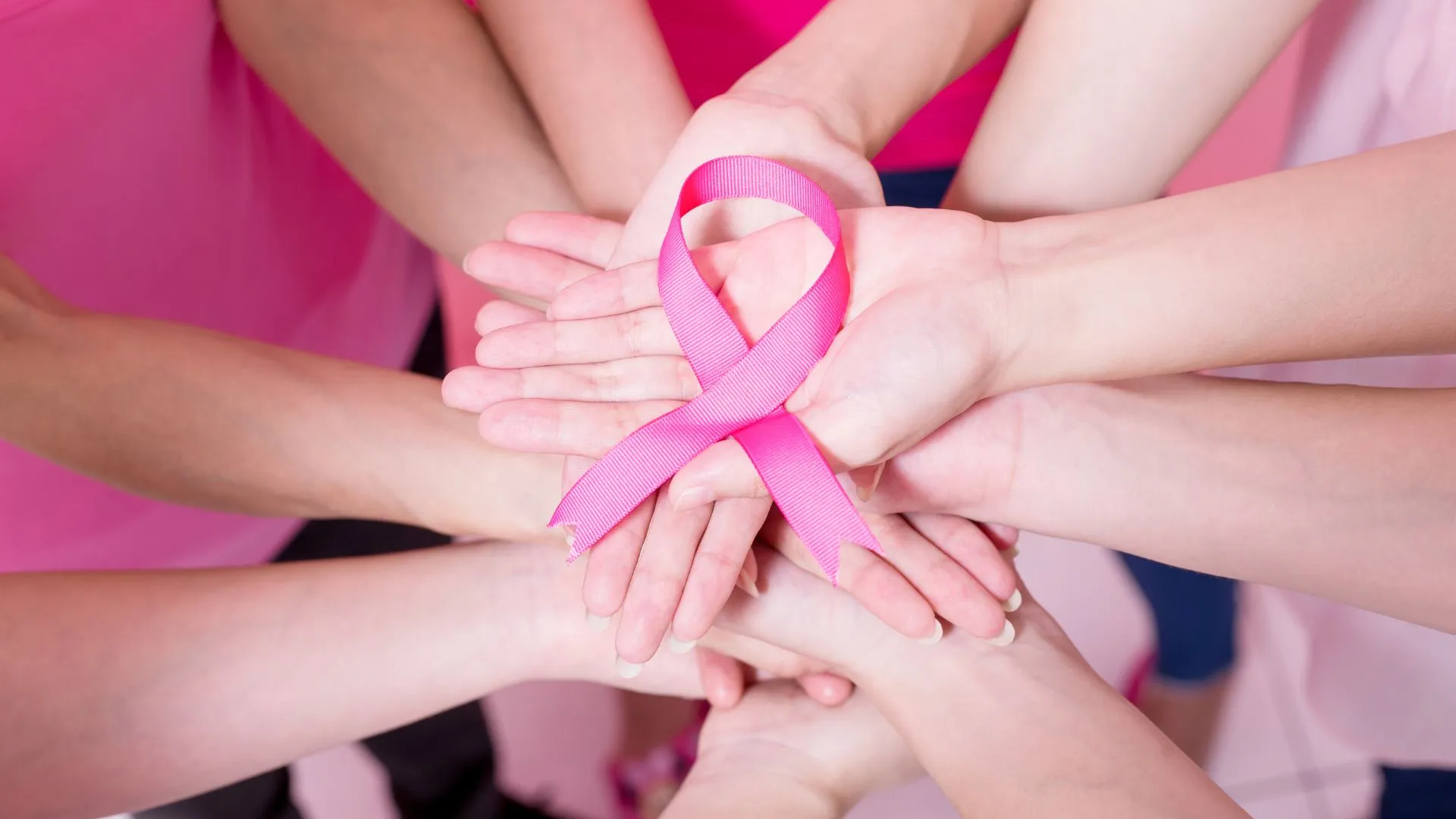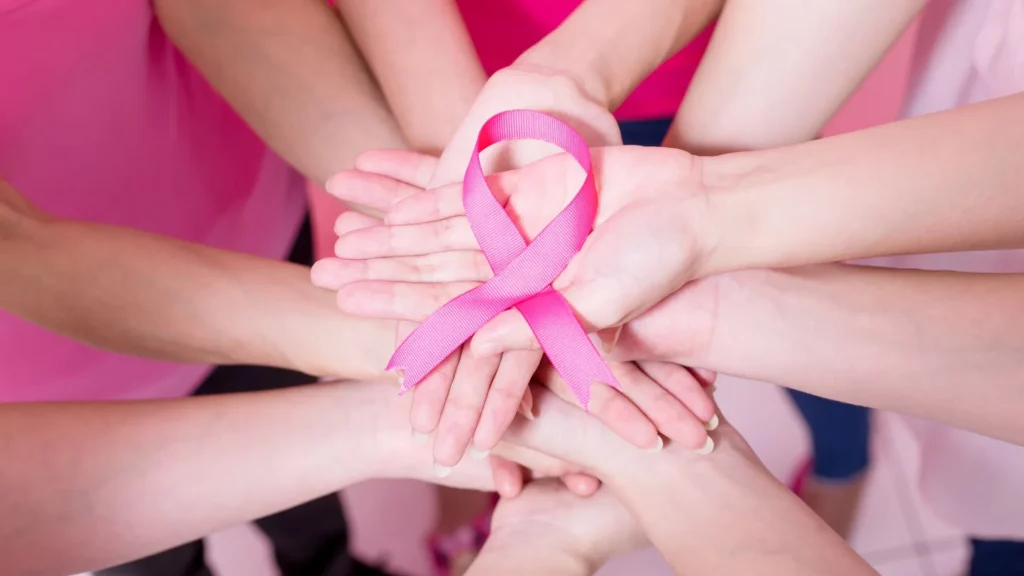 Conclusion
Breast Cancer Awareness Month is a consequential month. It doesn't matter whether you or your family member battled against it. It would help if you voiced your opinion for the millions of people facing this disease. Foster a community where you educate one another, participate in events, and extend your support for survivors.
While the future holds great promise for breast cancer awareness and research, many challenges stand in the way of progress. Things like money, access to care, and equitable treatment remain roadblocks. However, we shall continue to educate, evolve, and expand. The pink ribbon will remain a symbol of hope and a reminder of collective commitment to reducing the impact of breast cancer. Breast Cancer Awareness Month should also remind us that we need to work toward a future where the disease no longer threatens individuals and communities.