In the contemporary financial sphere, establishing a robust savings plan is imperative for securing one's financial well-being. High-yield savings accounts have gained traction as a secure and profitable avenue for wealth accumulation. If you're an Omaha resident seeking to enhance your savings, you're on the right track. High Yield Savings Accounts in Omaha offer accelerated growth, contrasting traditional options. Our assessment of 53 financial institutions nationwide has unveiled leading accounts, factoring in rates, fees, and other pertinent criteria.
This comprehensive guide will explore the best high-yield savings account options, covering online and local Omaha-based banks. We'll delve into the pros and cons of each, helping you make an informed decision that aligns with your financial goals.
The Best High Yield Savings Accounts in Omaha
Omaha boasts a diverse array of high-yield savings account options, catering to its residents' financial needs. Whether you prefer well-established national banks like Ally Bank and Citi, community-focused institutions like Omaha State Bank and MidFirst Bank, or the convenience of online banks such as Beem, Synchrony Bank, and CIT Bank, Omaha offers a wide selection. With competitive APYs and digital banking features, residents have ample choices to match their financial objectives.
Here are some of the popular online digital markets available for the people of Omaha:
| | |
| --- | --- |
| Bank Name | High Yield APY (%) |
| Beem – High Yield Savings | 5% |
| Ally Bank | 4.25% |
| Liberty Savings Bank | 4.60% |
| Synchrony Bank | 4.75% |
| CIT Bank | 4.65% |
| Citi | 4.35% |
| Milli Savings Account | 5.25 |
| UFB High Yield Savings | Up to 5.25 |
| Bread Savings High-Yield Savings | 5.15 |
| Bask Mileage Savings Account | 5.00 |
Table:01
Online platforms with their respective APY.
Online High Yield Savings Accounts In Omaha
Omaha residents can access a range of online high yield savings accounts that provide competitive Annual Percentage Yields (APYs) and user-friendly digital platforms. Institutions like Beem, Synchrony Bank, and CIT Bank offer secure and convenient online banking services, allowing residents to grow their savings quickly and efficiently.
Beem – High Yield Savings
Beem's High Yield Savings Account operates similarly to traditional savings accounts and focuses on key factors that optimize savings growth. High interest rates, facilitated by compounding, ensure accelerated balance growth with regular deposits. Accessible through various channels, these accounts guarantee security with FDIC or NCUA insurance, offering low-risk options for stable financial growth. Some accounts require minimum balances, and with regulated withdrawal limits, they provide flexibility while offering convenient online management through digital platforms.
Here are some points dictating how Beem makes your savings easy and struggle-free:
With Beem, you can experience substantial savings growth through attractive interest rates.
Also, enjoy a fee-free banking experience with complete transparency.
Get a chance to access seamless and convenient banking services at your fingertips.
Rest assured, FDIC insurance protects your savings up to $5,000,000.
Ally Bank
Ally Bank is a leading financial institution known for its competitive APY rates and user-friendly mobile banking services. Its Online Savings Account offers a high 4.25% APY with no fees or minimums, making it a lucrative option for savers. Ally's Spending Account provides additional perks like ATM fee reimbursements and convenient mobile banking features.
Ally Bank Pros & Cons
Pros
The 4.25% APY on the Online Savings Account is among the best in the market.
Ally doesn't charge monthly fees or require a minimum balance for the Online Savings Account.
The bank offers up to $10 per statement cycle in reimbursements for out-of-network ATM charges.
Ally's mobile app provides various services, including mobile check deposits and an ATM locator.
Cons
The varying APY for the Spending Account might be less attractive for those with lower balances.
Ally is primarily an online bank, so customers seeking in-person banking experiences might need more options.
Liberty Savings Bank
Liberty Savings Bank, rooted in the Omaha community, is a trusted financial institution offering personalized banking services. With a focus on localized presence and community engagement, Liberty Savings Bank emphasizes competitive offerings and customer-centric solutions, fostering enduring relationships within the local financial landscape.
Liberty Savings Bank Pros & Cons
Pros
Liberty Savings Bank's physical branches provide a localized and community-oriented banking experience.
The bank offers an attractive Annual Percentage Yield, allowing customers to earn competitive interest on their savings.
Liberty Savings Bank provides a user-friendly mobile app, facilitating convenient and on-the-go account management.
Cons
The bank's online banking services might be less comprehensive than some fully digital institutions.
Customers outside the local area might need help accessing in-person banking services.
Synchrony Bank
Synchrony Bank is recognized for its competitive yield and accessible ATM options, complemented by ATM fee reimbursements for domestic transactions, making it a suitable choice for occasional ATM users. With no monthly fees, minimum deposit requirements, or minimum balance obligations, Synchrony Bank provides a hassle-free savings experience. The bank's diverse product offerings, including money market accounts and various CDs, add further value to its services.
Synchrony Bank Pros & Cons
Pros
Synchrony Bank's High Yield Savings offers an impressive 4.75% APY, ensuring significant returns for savers.
The bank reimburses up to $5 per month in domestic ATM fees, providing added convenience for customers.
Synchrony Bank provides a range of accounts, including money market accounts and various CDs, catering to different savings preferences.
Cons
Customers must make their initial deposit within 60 days of account opening to avoid potential account closure.
While Synchrony Bank offers competitive rates, others might provide even higher yields.
CIT Bank
CIT Bank is renowned for its competitive APYs and comprehensive selection of banking products, including savings and checking accounts, money market accounts, and CDs, catering to diverse financial needs.
CIT Bank Savings Pros & Cons
Pros
CIT Bank's Savings Connect account offers a noteworthy 5.05% APY, ensuring substantial returns for savers.
With two savings accounts, a money market account, a checking account, and various CDs, CIT Bank provides a comprehensive banking experience.
Savings Connect accounts can be opened with just $100, making it accessible for a wide range of savers.
Cons
While the Savings Connect account offers an attractive APY, maintaining a $5,000 minimum balance might be challenging for some customers.
CIT Bank's offerings might lack some of the features larger, full-service banks provide.
Citi
Citizens Access, as the online banking arm of Citizens Bank, offers high-yield online savings accounts and CDs with a wide range of terms, providing customers with a convenient and competitive banking experience.
Citi Pros & Cons
Pros
Citizens Access provides a competitive yield on savings accounts and CDs, ensuring lucrative returns for customers.
With no maintenance fees and a minimum requirement of only 1 cent to open an account, Citizens Access promotes accessibility for all savers.
The bank's balance tier system caters to customers with varying savings levels, offering competitive yields for lower and higher balance accounts.
Cons
While all balances currently earn the same yield, some customers with higher balances might seek tiered interest rates for increased returns.
While Citizens Access offers competitive rates, other banks might provide higher APYs, prompting comparison shopping for the best returns.
A Look at Local Omaha Banks
Local Omaha banks offer a personalized and community-centric banking experience, catering to the specific needs of Omaha residents. With a focus on localized services and in-person assistance, these banks contribute to the local economy and foster relationships within the community, providing a distinct banking option for Omaha residents.
Omaha State Bank
Omaha State Bank provides comprehensive banking solutions and extends its services to include title and trust services. Committed to excellence, the bank aims to deliver exceptional customer experiences and offers streamlined processes for easy transitions.
Omaha State Bank Pros & Cons
Pros
Omaha State Bank offers various services catering to various financial needs, including banking, title, and trust services.
The bank emphasizes exceptional customer service, ensuring all clients a positive and personalized banking experience.
Omaha State Bank offers a straightforward three-step process for customers looking to switch, making the transition hassle-free.
Cons
While providing localized services, Omaha State Bank's reach might be limited to the Omaha area, potentially restricting accessibility for customers outside the region.
MidFirst Bank
MidFirst Bank stands out with its competitive APYs and a customer-friendly fee structure, offering an appealing alternative to banks with underwhelming yields and high fees.
MidFirst Bank Pros & Cons
Pros
MidFirst Bank provides average to above-average APYs, ensuring attractive customer returns.
The bank allows customers to waive monthly fees by meeting simple criteria, adding to its customer-centric approach.
MidFirst Bank offers a range of account options, including savings, checking, money market, CDs, and IRAs, catering to diverse financial needs.
Cons
High Minimum Opening Deposits.
Possibly Limited Accessibility.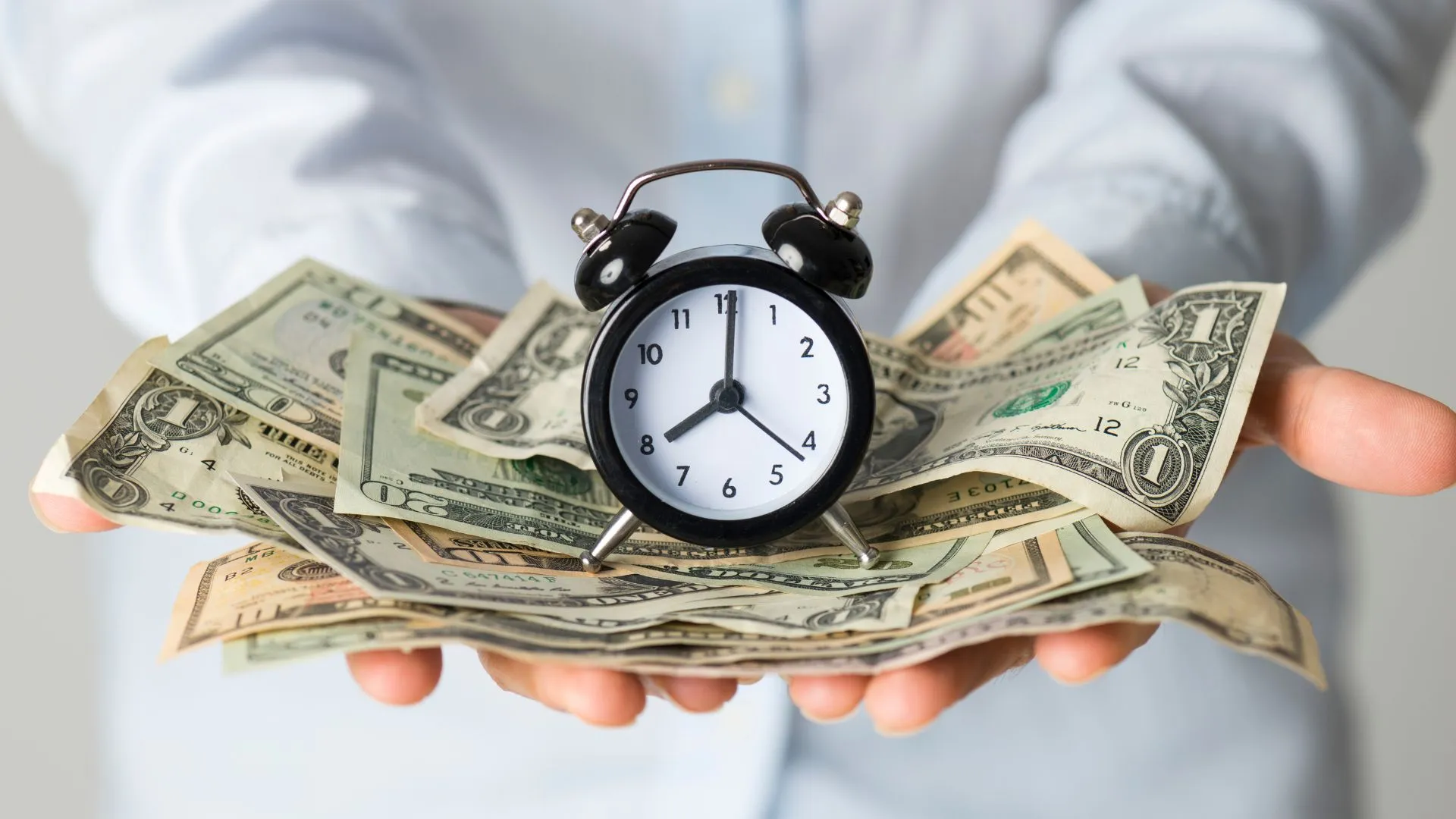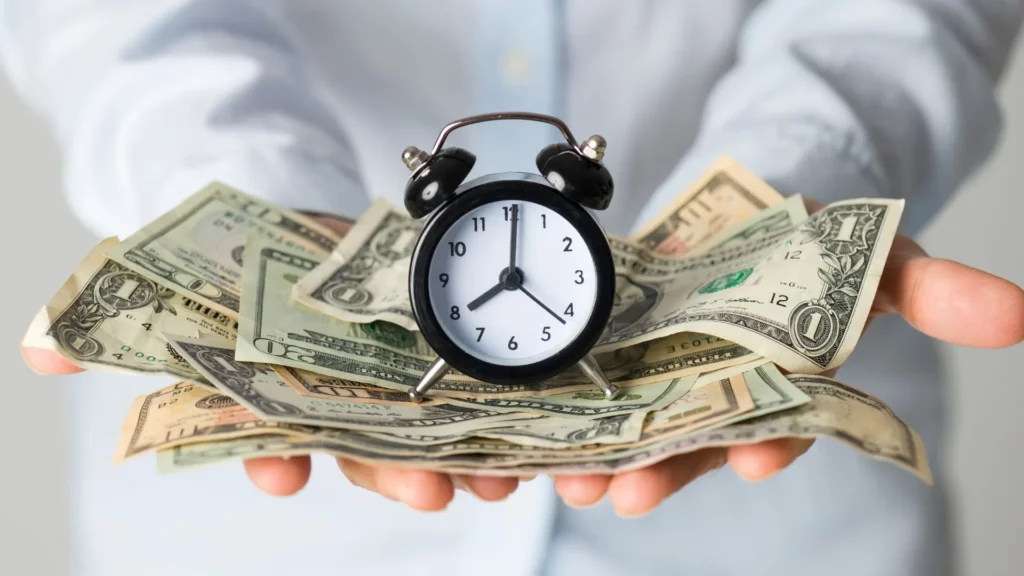 How We Picked: Methodology
Our comprehensive methodology for selecting the top high yield savings accounts in Omaha involved several key steps, ensuring a thorough and reliable evaluation:
Extensive Research: We conducted in-depth research on various banks, analyzing their financial offerings and customer satisfaction levels.
Comparative Analysis: We compared various factors, including Annual Percentage Yields (APYs), fee structures, account accessibility, and additional benefits like ATM fee reimbursements, to identify standout options.
Customer Reviews: We integrated customer feedback and reviews to gain insights into users' actual experiences, considering their satisfaction levels and any prevalent issues or concerns.
Industry Reputation: We evaluated the reputation and stability of each bank within the financial industry, considering its track record, customer trust, and overall standing among competitors.
Expert Consultation: We consulted with financial experts to gather insights and opinions on the banks' offerings, ensuring a well-rounded assessment from industry professionals.
Comparative Yield Analysis: We conducted a comprehensive analysis of the APYs offered by each bank, comparing them with market averages to assess their competitiveness and profitability for potential savers.
Account Features Evaluation: We closely examined the features and terms of each account, including minimum balance requirements, accessibility, and any special perks or benefits, to gauge the overall value proposition for customers.
Risk Assessment: We assessed the risks associated with each bank, considering factors such as financial stability, regulatory compliance, and customer protection measures to ensure a secure and reliable banking experience for our readers.
How to Choose a Savings Account in Omaha
When selecting a savings account in Omaha, it's crucial to consider key factors such as opening deposits, interest rates, access options, fees, and customer service for informed financial decision-making. When selecting a savings account in Omaha, consider the following key factors to ensure an informed decision.
Opening Deposit
When choosing a savings account in Omaha, consider the opening deposit requirements carefully. Evaluate whether you can comfortably meet the initial deposit demands, as different banks may have varying minimum deposit thresholds. Ensuring that the opening deposit aligns with your financial capacity is crucial for initiating your savings journey effectively.
Interest Rates
When selecting a savings account in Omaha, pay close attention to the offered interest rates. Compare the Annual Percentage Yields (APYs) provided by different banks to identify the most competitive rates. Opting for an account with higher interest rates can significantly boost your savings growth and overall financial returns over time.
Access
Consider the accessibility options when choosing a savings account in Omaha. Evaluate the convenience of online banking services, the availability of ATMs, and the accessibility of physical branches. Opt for an account that offers flexible and convenient access points to manage your savings efficiently.
Fees
When selecting a savings account in Omaha, carefully examine the fee structure. Assess monthly maintenance fees, transaction charges, and any penalties associated with the account. Opt for an account with low or no monthly fees and favorable fee-waiver options to minimize unnecessary costs and maximize your savings.
Customer Service
Research and consider the quality of customer service the bank provides, including availability, responsiveness, and the overall customer experience, to ensure a smooth and reliable banking relationship.
Opening a High-Yield Savings Account Online
Initiating a high-yield savings account is a relatively swift process. Upon selecting a suitable account, you must complete an online application. As part of the application procedure, the bank may request specific details to authenticate your identity, including the following:
Name
Address
Email address
Phone number
Date of birth
Social Security number
Number from your driver's license or other government-issued photo ID
Funding source account information
In the case of a joint account, both applicants must furnish personal and financial information.
Where Can You Open a Savings Account in Omaha?
Residents in Omaha can open savings accounts through various institutions, including online banks like Beem and Synchrony Bank, offering digital convenience and competitive rates. Traditional banks such as Omaha State Bank and MidFirst Bank provide localized services with in-person support. Additionally, entities like Omaha Credit Union prioritize community involvement and member-centric services.
Online Banks
Embracing the digital era, online banks like Beem and Synchrony Bank offer convenient account management and competitive rates, catering to those who prefer seamless online banking experiences.
Traditional Banks
Local institutions such as Omaha State Bank and MidFirst Bank provide a more personalized touch, with in-person customer support and a focus on community relationships.
Credit Unions
Entities like Omaha Credit Union prioritize community involvement and member-centric services, offering competitive rates and a sense of belonging within the local financial landscape.
Conclusion
In conclusion, choosing from the many high yield savings accounts in Omaha requires careful consideration of various factors such as interest rates, accessibility, fees, and customer service. By evaluating these elements critically and aligning them with your financial goals and preferences, you can make an informed decision that optimizes your savings potential while ensuring a seamless and satisfying banking experience. Remember, Beem can help you find a high-yield savings account that best suits your needs.
FAQs
Q. What is the importance of comparing interest rates when selecting a savings account?
A. Comparing interest rates helps you identify accounts that offer higher yields, enabling your savings to grow more effectively over time.
Q: How can I minimize fees associated with a savings account in Omaha?
A. You can minimize fees by choosing accounts with low or no monthly maintenance fees and by fulfilling any necessary criteria to waive additional charges.
Q: What factors should I consider when assessing customer service in a bank?
A. Factors include the bank's responsiveness to inquiries, the availability of support channels, and the overall satisfaction levels reported by existing customers.