When managing your finances, one essential aspect is saving for the future. A solid savings strategy is crucial to achieving your financial goals, whether it's building an emergency fund, saving for a dream vacation, or planning retirement. In this blog, we'll explore the best high yield savings accounts in Oklahoma.
The Best High Yield Savings Accounts in Oklahoma
Only 7 percent of Americans with short-term savings achieve an Annual Percentage Yield (APY) of 4 percent or higher in their savings accounts. An additional 14 percent earn an APY between 3 percent and 3.99 percent. Oklahoma residents have a variety of options when it comes to high yield savings accounts. Such offer higher interest rates than traditional savings accounts, making your money work harder. Here are some of the top options:
Bank of Oklahoma: This local bank offers a competitive, high yield savings account with no monthly fees. This can be linked to your checking account easily to enjoy seamless transfers.
Tinker Federal Credit Union: With their high yield savings account, you can enjoy tiered interest rates, meaning the more you save, the more you earn.
MidFirst Bank: MidFirst Bank offers a high yield savings account with online and mobile banking options for easy access to your funds.
Oklahoma Employees Credit Union: This credit union provides a high yield savings account with no minimum balance requirement, making it accessible to all.
Ally Bank: Although not based in Oklahoma, Ally Bank offers an online high yield savings account with competitive rates and 24/7 customer support.
Online High Yield Savings Accounts in Oklahoma
In addition to local options, many financial institutions and online banks offer high yield savings accounts accessible to Oklahoma residents. These online accounts often come with competitive interest rates and convenient features such as mobile apps and easy fund transfers. Some popular online choices include:
Discover Online Savings: Discover Bank offers an online savings account with a competitive annual percentage yield (APY) and charges no monthly fees.
Marcus by Goldman Sachs: Known for its user-friendly online platform, Marcus offers a high yield savings account with no minimum deposit requirements.
CIT Bank: CIT Bank's Savings Builder account rewards you with higher interest rates when you maintain a balance of $25,000 or consistently save $100 or more each month.
American Express Personal Savings: American Express provides an online high yield savings account with competitive interest rates and a strong reputation for customer service.
Chime: While primarily known for its online banking and spending account, Chime also offers a high yield savings account with a competitive APY.
Beem – High Yield Savings
Let's introduce you to an innovative and unique high yield savings option: Beem High Yield Savings. Beem is a financial technology (fintech) company revolutionizing how you save and invest.
Beem combines the best of both worlds by offering high yield savings with a twist. When you open a Beem High Yield Savings account, your money is not only stored securely. Still, it is also actively invested in a diversified portfolio of low-cost, exchange-traded funds (ETFs). This means your savings have the potential to grow even faster compared to traditional savings accounts.
With Beem, you can set savings goals and automate your contributions, making it easy to save for specific purposes. They offer competitive interest rates, and the transparency of their fees and investment strategies is refreshing.
In summary, Oklahoma residents have plenty of options whether you prefer a local, online, or innovative high yield savings account. Choosing an account that suits your specific needs and goals is essential. By comparing interest rates, fees, and features, you can decide to maximize your savings and reach your financial aspirations. Consider exploring the options in this blog to start growing your savings today!
Ally Bank
Pros:
High-Yield Savings Accounts: Ally Bank offers competitive interest rates on their savings accounts, allowing your money to grow faster.
No Monthly Fees: You won't be charged monthly maintenance fees, making it an excellent option for cost-conscious individuals.
24/7 Customer Service: Ally's customer service is available around the clock, ensuring you can get assistance whenever needed.
User-Friendly Online Interface: Ally's online and mobile banking platforms are easy to use, providing a convenient way to manage your accounts.
Cons
No Physical Branches: Ally Bank operates solely online, which means you won't have access to in-person services if you prefer face-to-face interactions.
Limited Account Types: Ally excels in savings and checking accounts but offers fewer personal loans and credit card options.
Liberty Savings Bank
Pros
Community Bank Feel: Liberty Savings Bank has a community-oriented approach focusing on personalized customer service.
Variety of Account Types: They offer various account options, including savings, checking, loans, and certificates of deposit (CDs).
Local Branches: With physical branches, Liberty Savings Bank provides in-person assistance and support to its customers.
Competitive CD Rates: They offer competitive interest rates on their CDs, making them a solid choice for long-term savers.
Cons
Limited Geographic Presence: Liberty Savings Bank's branches are primarily located in the Midwest, limiting accessibility for customers outside this region.
Potentially Lower Online Savings Rates: Their online savings account rates may be lower than online-only banks.
Synchrony Bank
Pros
High-Yield Savings Accounts: Synchrony Bank offers some of the best interest rates on savings accounts, helping you grow your money faster.
ATM Access: While primarily an online bank, Synchrony provides access to ATMs and offers fee reimbursements for out-of-network ATMs.
Variety of Account Types: They offer a range of savings options, CDs, money market accounts, and credit cards.
Mobile App: Synchrony Bank's mobile app makes managing your accounts and making mobile deposits easy.
Cons
No Checking Accounts: Synchrony Bank doesn't offer traditional checking accounts, which may be a drawback for those who prefer an all-in-one banking solution.
Limited Physical Presence: Although they provide access to ATMs, Synchrony Bank doesn't have physical branch locations, which can disadvantage in-person banking needs.
CIT Bank
Pros
High-Yield Savings: CIT Bank is known for offering high interest rates on its savings accounts, allowing your money to grow faster compared to traditional banks.
No Monthly Fees: With CIT Bank, you won't have to worry about monthly maintenance fees eroding your savings over time.
Variety of Savings Options: CIT Bank provides a range of savings accounts, including Savings Builder and Money Market accounts, giving you options to choose the one that best suits your needs.
User-Friendly Online Platform: CIT Bank's online interface is intuitive and easy to use, providing convenience for account management.
Cons
No Physical Branches: If you prefer in-person banking services, CIT Bank's lack of physical branches may be a drawback.
Citi
Pros
Global Presence: Citi is a major international bank with a global network of branches and ATMs. This can be a significant advantage if you frequently travel or need access to banking services abroad.
Extensive Financial Products: Citi offers various financial products, from credit cards, loans, and investment options to savings and checking accounts. This one-stop-shop approach can be convenient for customers.
Customer Service: Citi's customer service is often praised for its accessibility and support, offering in-person assistance, over the phone, or through its online channels.
ATM Access: Citi customers have access to a vast network of ATMs, making it convenient to withdraw cash without incurring additional fees.
Cons
Lower Savings Interest Rates: While Citi is a large, well-established bank, its savings account interest rates tend to be lower than online banks like CIT Bank.
Monthly Fees: Some of Citi's accounts may have monthly fees, which can eat into your savings unless you meet specific requirements to waive them.
Overhead Costs: The extensive branch network and range of services come with associated overhead costs, which might lead to slightly lower interest rates and fees.
A Look at Local Oklahoma Banks
Local banks can offer a personal touch and a deep understanding of their communities. Two prominent local banks in Oklahoma are Oklahoma State Bank and MidFirst Bank. Let's examine the pros and cons of each in a table format for easy comparison.
Oklahoma State Bank
| | |
| --- | --- |
| Pros | Cons |
| 1. Community Engagement: As a local bank, Oklahoma State Bank is deeply involved in the local community, fostering a sense of connection and support. | 1. Limited Branch Network: Oklahoma State Bank's branch network is smaller than larger national banks, which can be limiting for customers who need broader geographical coverage. |
| 2. Personalized Service: Customers often experience more personalized and attentive customer service due to the bank's local focus. | 2. Potentially Limited Services: Local banks may offer fewer financial products and services compared to larger institutions, limiting options for customers. |
| 3. Tailored Loan Solutions: Oklahoma State Bank may provide tailored loan solutions to meet the unique needs of their community members. | 3. Limited Technological Advancements: Local banks may have fewer technological advancements, which can affect online banking and mobile app experiences. |
| 4. No Monthly Fees: Many local banks, including Oklahoma State Bank, often have no monthly maintenance fees on basic accounts. | 4. Potentially Lower Interest Rates: Savings and CD interest rates might be lower compared to online banks or national institutions. |
MidFirst Bank
| | |
| --- | --- |
| Pros | Cons |
| 1. Established Presence: MidFirst Bank is a well-established local bank in Oklahoma, offering a sense of stability and trust. | 1. Limited Geographic Coverage: While they have an established presence in Oklahoma, MidFirst Bank may not be as convenient for those living outside the state. |
| 2. Technological Advancements: MidFirst Bank has invested in technology, offering online and mobile banking options with user-friendly interfaces. | 2. Potential Fees: Some accounts may have monthly fees unless certain balance or transaction requirements are met. |
| 3. Various Account Options: MidFirst Bank provides a range of account types, from savings and checking to loans and mortgage services. | 3. Potential for Impersonal Service: As a larger local bank, customers might experience less personalized service compared to smaller community banks. |
| 4. Strong Financial Products: They offer competitive interest rates on savings accounts and certificates of deposit (CDs). | 4. Potential for Bureaucracy: Larger banks may have more complex processes and bureaucracy that can slow down decision-making. |
How We Picked: Methodology
When choosing a savings account, the options can be overwhelming. With various banks offering different features and benefits, it's essential to have a well-defined methodology to guide your decision. In this blog, we'll outline our methodology for selecting a savings account in Oklahoma, focusing on critical factors such as opening deposit, interest rates, access, fees, and customer service.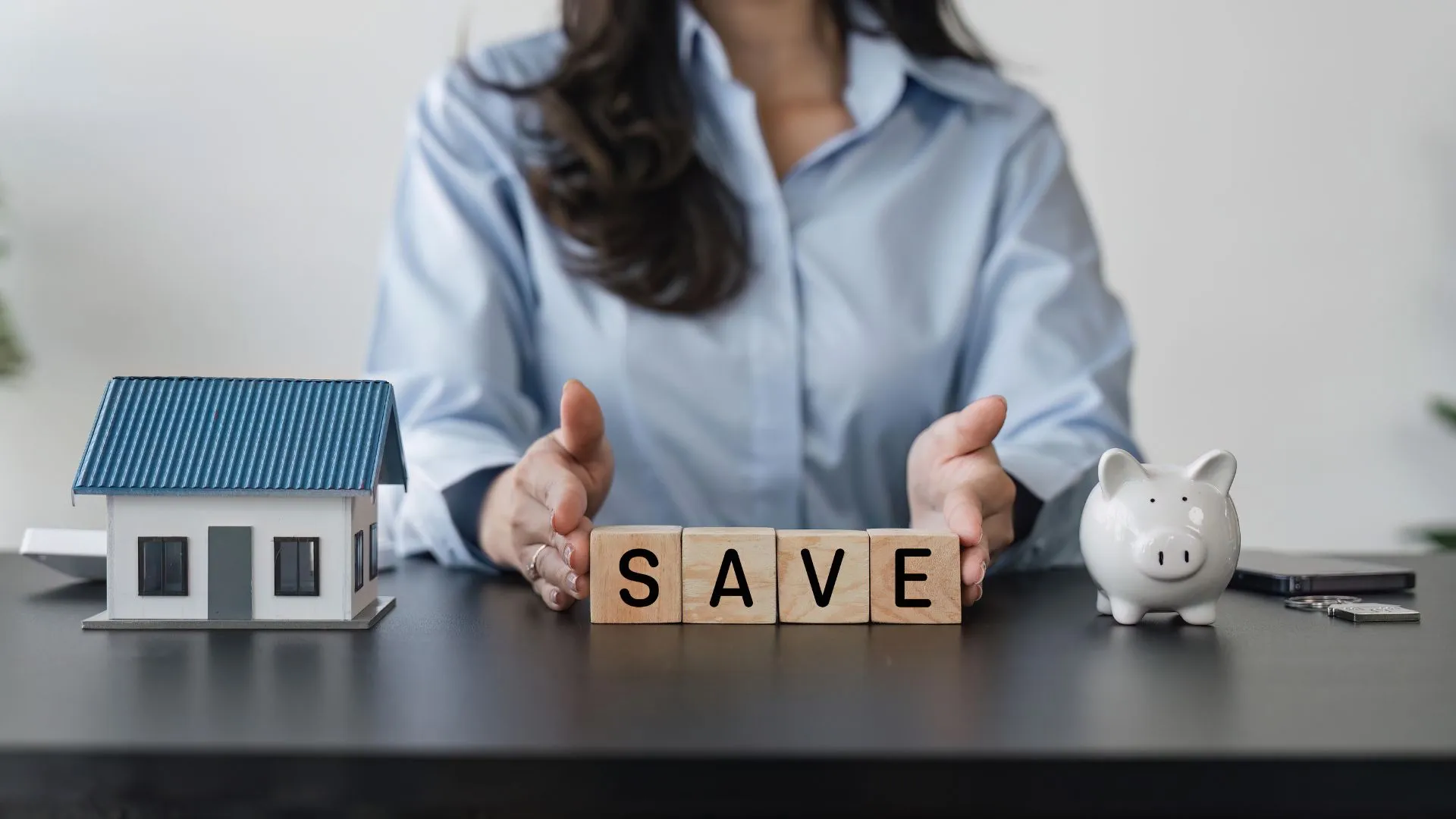 How to Choose a Savings Account in Oklahoma
Let's walk through the steps to help you choose the best savings account in Oklahoma:
Opening Deposit
The initial deposit required to open a savings account varies significantly from one bank to another. We evaluate this aspect by considering the minimum deposit amount and your financial situation. If you have a limited budget, look for an account with a low or no minimum deposit requirement.
Interest Rates
Interest rates are critical in determining the growth of your savings. We consider the Annual Percentage Yield (APY) each bank offers, as it directly impacts the interest your savings will earn. Generally, a higher APY means your money will grow faster, so we prefer accounts with competitive interest rates.
Access
Access to your savings is essential. We assess this by considering factors like the availability of ATMs, online banking services, and mobile apps. Having a network of fee-free ATMs, especially in Oklahoma, is beneficial. Furthermore, a user-friendly online and mobile platform can make managing your account more convenient.
Fees
Hidden fees can erode your savings over time, so we thoroughly examine the fee structure of each savings account. Common fees to watch out for include excessive withdrawal, monthly maintenance, and out-of-network ATM fees. We recommend accounts with minimal or no fees to help you keep more money.
Customer Service
The quality of customer service dramatically influences your banking experience. We evaluate banks' customer support availability, responsiveness, and overall customer experience. A bank with readily accessible customer service and a helpful team can make your banking journey smoother and more enjoyable.
Where Can You Open a Savings Account in Oklahoma?
In Oklahoma, you have several options for opening a savings account, including online banks, traditional banks, and credit unions. Each of these options comes with its own set of advantages and considerations, allowing you to choose which one best fits your financial needs and preferences:
Online Banks
Online banks are financial institutions that operate exclusively or primarily through online platforms. These banks have gained popularity recently due to their competitive interest rates and user-friendly digital interfaces. If you're considering opening a savings account in Oklahoma, here's why online banks might be a good choice:
Competitive Interest Rates: Online banks offer higher interest rates on savings accounts than traditional banks. This helps your savings grow quicker.
Convenience: Online banks provide 24/7 access to your accounts through web and mobile applications, making managing your finances from anywhere easy.
Low or No Fees: Many online banks have minimal fees; some even offer accounts with no monthly maintenance fees.
ATM Access: Some online banks partner with ATM networks, allowing you to withdraw cash fee-free from a wide network of ATMs.
Traditional Banks
Traditional banks, including national and local banks, have physical branches where you can conduct your banking transactions in person. Here's why you might consider opening a savings account at a traditional bank in Oklahoma:
In-Person Services: Traditional banks offer face-to-face interactions, which can be beneficial if you prefer a more personal banking experience.
Local Presence: Local banks often have strong ties to the community and may be more engaged in local initiatives and events.
Wide Range of Financial Products: Traditional banks typically provide various financial products and services, including checking accounts, loans, and mortgage options, making them a one-stop shop for your financial needs.
Credit Unions
Credit unions are member-owned financial cooperatives offering many of the same banking services. They are known for their community focus and member-oriented approach. Here's why you might choose to open a savings account at a credit union in Oklahoma:
Community Involvement: Credit unions often have a strong community presence and may offer specialized services that cater to the needs of their members.
Member Benefits: As a member-owner, you can benefit from higher interest rates on savings accounts and lower fees.
Personalized Service: Credit unions are known for providing personalized customer service and taking the time to understand their members' unique financial goals.
Conclusion
To make the right choice, take the time to compare your options, assess your specific financial needs, and consider the factors that matter most to you. Whether you prioritize high interest rates, personalized service, community engagement, or technological convenience, your choice among the high yield savings accounts in Oklahoma should align with your financial aspirations and make your path to financial security and success smooth.
Remember, choosing the best HYSA involves considering critical factors like interest rates, fees, minimum balance, and accessibility. Beem can help you find the best high-yield savings accounts to suit your needs.