In today's digital age, the convenience of purchasing products and services online has extended to auto insurance. Buying auto insurance online offers numerous benefits, including time-saving, cost-efficiency, and access to a broader range of options. In this article, we prioritize providing you with assistance and guidance through buying auto insurance online and exploring its advantages to consumers. So, let's get in and find out how to buy auto insurance online.
How to Find Auto Insurance Online?
You can follow and get assistance from these steps to find and, later, buy auto insurance online:
Start with Research
Begin your search for auto insurance online by conducting thorough research. Look for reputable insurance providers that offer policies in your area. Use search engines and comparison websites to gather information about companies, coverage options, and pricing.
Evaluate Coverage Needs
Assess your coverage requirements based on your vehicle type, usage, driving record, and state regulations. Determine the type and find the level of coverage you need, whether it's liability insurance, collision coverage, comprehensive coverage, or additional features like roadside assistance or rental car reimbursement.
Utilize Insurance Comparison Websites
Take advantage of insurance comparison websites that simultaneously compare quotes from multiple insurance providers. Enter your details, including your vehicle information, personal details, and coverage preferences, and let the website generate a list of quotes for you to review.
Review and Compare Quotes
Carefully review the quotes you receive, comparing the coverage details, premiums, deductibles, and any additional features or discounts offered. Consider the financial stability and brand reputation of the insurance companies as well. Choose more or a few options that meet your requirements and budget.
Should I Buy Auto Insurance Online?
Buying auto insurance online can be a suitable option for many individuals. It offers convenience, accessibility, and potential cost savings. However, whether you should purchase auto insurance online depends on your personal choices and comfort level with online transactions. If you are comfortable conducting business online and value the convenience of comparing multiple quotes, customizing your policy, and completing the purchase process from the comfort of your home, buying auto insurance online could be an excellent choice.
What Are the Best Types of Auto Insurance Online?
The best types of auto insurance to consider when buying online depend on your specific needs and circumstances. Here are some common types of auto insurance policies available online:
Liability Insurance
This coverage is often required by law and provides financial protection if the accident was caused by you and it resulted in property damage or injuries to others.
Collision Coverage
It helps in paying for the repairs to your vehicle if it's damaged in an accident or collision, no matter who is at fault.
Comprehensive Coverage
This coverage protects your vehicle from non-collision incidents such as theft, vandalism, natural disasters, and falling objects.
Uninsured/Underinsured Motorist Coverage
This insurance provides financial security if you are involved in a mishappening with a driver who is either uninsured or underinsured to cover the costs of damages.
Personal Injury Protection (PIP)
In an accident, PIP coverage will cover almost all medical expenses, lost wages, and other associated costs for you and all your passengers, regardless of who is at fault.
The best types of auto insurance for you will vary and depend on the factors such as your budget, vehicle value, state requirements, and risk tolerance. Evaluating your needs and consulting with insurance professionals or using online resources to determine the most suitable coverage options is essential.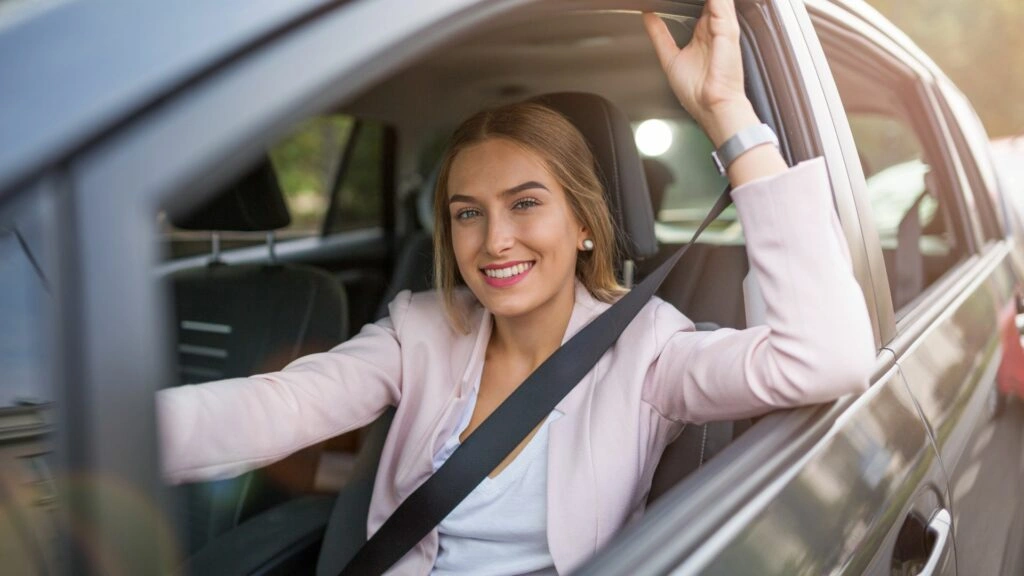 How to Buy Auto Insurance Online?
You can follow these steps to buy auto insurance online very quickly:
Visit the Insurance Provider's Website
Once you have selected a suitable insurance provider, visit their official website. Navigate to the auto insurance section or use the search function to find relevant information.
Get an Online Quote
Most insurance websites offer an online quote tool. Please ensure all necessary information is accurately and correctly filled out, including your details, vehicle information, coverage preferences, and applicable discounts. The quote tool will generate an estimate based on the provided information.
Customize Your Policy
If the quote aligns with your expectations, customize your policy. Select the coverage options, deductibles, and any additional features you desire. Review the policy summary and make any necessary adjustments.
Provide Required Documentation
To finalize your purchase, you may be needed to provide certain supporting documents, including a copy of your driver's license, vehicle registration, and any other information requested by the insurance provider. Ensure you have these documents ready to complete the process smoothly.
Benefits of Buying Auto Insurance Online
Not all but several benefits of buying auto insurance online are:
Convenience: Purchasing auto insurance online eliminates the need for in-person visits, allowing you to compare and buy policies from the comfort of your home at any time that suits you.
Time and Cost Efficiency: Online insurance shopping saves time by providing instant quotes and streamlining purchasing. Furthermore, the competition among online providers often leads to competitive pricing, potentially saving you money on premiums.
Access to a more extensive Range of Options: The online marketplace offers many insurance providers and policies. You can explore multiple options and compare prices, coverage, and customer reviews to find the best fit for your needs.
Conclusion
Buying auto insurance online has become increasingly popular due to its convenience, cost-efficiency, and accessibility. You can explore the right auto insurance policy that meets your coverage requirements and budget by conducting thorough research, comparing quotes, and utilizing online tools. Embrace the digital revolution and make your auto insurance purchase online today.
Frequently Asked Questions
Q: Is it safe and secure to buy auto insurance online?
A: Yes, it is generally safe to purchase auto insurance online. However, ensure you use reputable insurance providers and secure websites for your transactions.
Q: Can I purchase auto insurance online if I have a poor driving record?
A: Insurance providers offer policies to individuals with less-than-perfect driving records. However, remember that your premium rates may be higher than others due to the increased risk associated with your driving history.
Q: Can I customize my coverage when I buy auto insurance online?
A: Absolutely! Online insurance platforms allow you to customize your coverage based on your needs and preferences. Remember to review the policy details carefully before ensuring you are adequately covered.