While renting a car, a poignant question comes to our mind: Does my car insurance cover rental cars? If you have operative car insurance that includes collision, comprehensive, and liability coverage, it will protect your rental car during an accident.
However, you must know your insurance policy limits. Your car insurance provider will only pay for what's within your coverage policy. If your rental car incurs more damage claims than the limit, you may have to cough money out of your pocket.
Let's understand what your car insurance policy will cover on a rental car.
What is Rental Car Insurance?
Rental car insurance is protection you may get directly from the rental car provider for financial coverage while driving their vehicles. A policy may also cover you if you get injured in an accident, depending on your chosen coverage. It may also reimburse you if your personal belongings are stolen from the vehicle.
Rental car insurance could be a reasonable option if your current car insurance policy doesn't include full coverage (collision and comprehensive) or if you don't have car insurance at all.
What is Covered Under Rental Car Insurance?
Rental car insurance coverages vary by provider. However, you can commonly opt for one or more of the following coverages as per your requirements:
Liability coverage: It covers property damage or bodily injuries sustained by another individual in an accident if you were at fault.
Collision Damage Waiver (CDW): This coverage removes your responsibility in case your rental car is damaged in an accident or stolen.
Personal Effects Coverage: It reimburses you if your personal items are stolen from the rental vehicle.
Personal Accident Coverage: It pays for medical expenses if the driver or other passenger sustains injuries in an accident.
Your auto insurance policy may provide similar coverages at a lower cost. So, always check with your insurance agent or firm before purchasing rental car insurance from an external provider.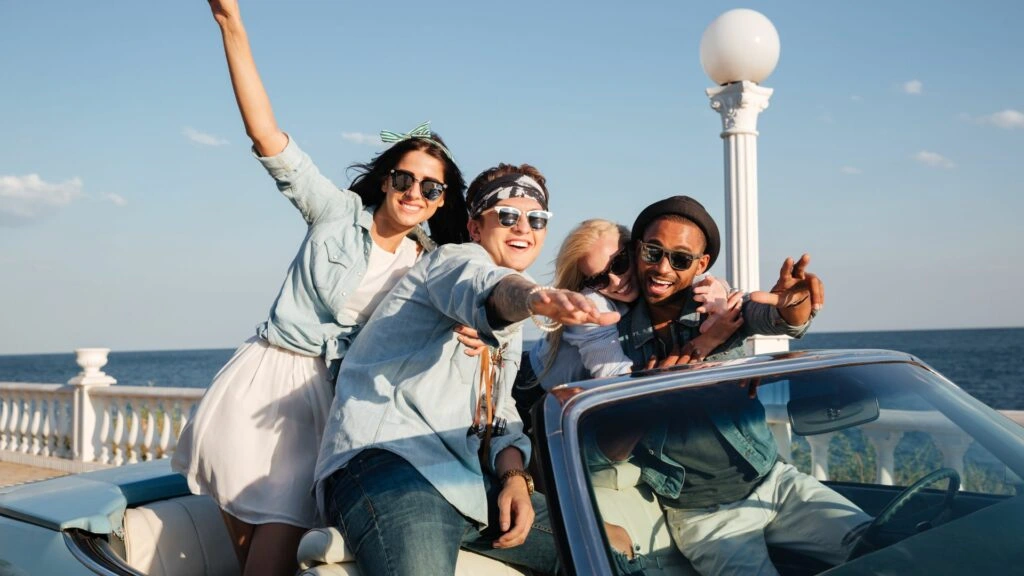 Read Also: Is Car Insurance Tax Deductible?
Does My Car Insurance Cover Rental Cars?
Your car insurance usually covers a rental car with the same coverage limits and deductibles as your own policy. However, your personal car insurance may only cover rental cars for personal use. If you use the rental car for business purposes, it may not provide certain protections. There are some gaps in the coverage provided by your personal car insurance compared to rental insurance.
When renting a car for any purpose, the rental company often suggests purchasing separate insurance. Before accepting it, talk to your insurance provider about coverages for rental cars. It will help in avoiding any duplication.
Types of Insurance Required for Rental Cars
A car insurance policy contains different types of coverage that could protect your rental car in case of an accident. These include:
Liability Coverage: It pays for others affected by an accident caused by you in terms of property damage or bodily injury.
Collision Coverage: If your rental car is damaged in an accident or collides with another object, it pays for repair or replacement.
Comprehensive Coverage: It provides protection in case your car is stolen or damaged for reasons other than a collision.
Personal Injury Protection (PIP) and Medical Payments (MedPay): It covers medical expenses for you and your passengers, irrespective of who was at fault.
Consult with your car insurance company about your policy's exact coverage every time before renting a car.
Why Buy Rental Car Insurance?
Rental car insurance gives you financial protection in case the vehicle you rented undergoes any damage while it is with you. The most straightforward and thorough approach is purchasing a rental car company's Collision Damage Waiver (CDW). It will ensure that you are not held financially liable for damages to your vehicle. If you do not buy the CDW, the car rental company will charge you for minor damages or scratches. More extensive repairs may require you to pay towing costs and fees for the vehicle's diminished resale value.
If you rely on your personal insurance policy, a credit card, or a third party for coverage, you must pay for all the total upfront damage.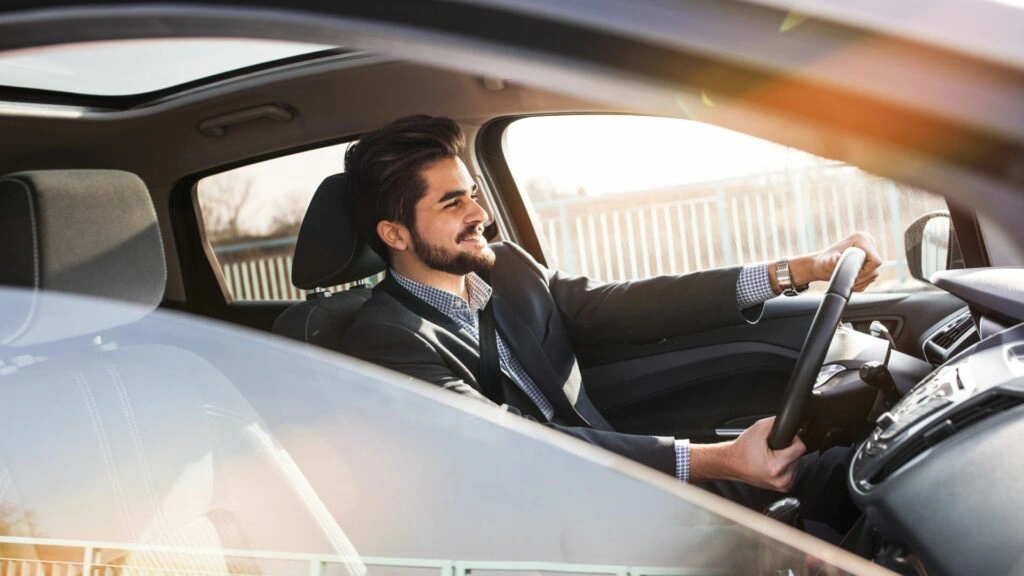 Limits of Coverage for Rental Cars
Apart from the limits determined by your primary auto insurance policy, you may have to consider other aspects. For instance, if you drive and insure an inexpensive and older car, but rent a luxury vehicle and wreck it in an accident, your insurance company may not pay for the additional coverage. Furthermore, if you leave the car unlocked and someone steals it, then it may be considered your fault. As a result, coverage may not be provided.
Car owners with a full-coverage policy would be fine getting rental car insurance. Interestingly, it is usually included in a full-coverage car insurance policy. But full-coverage car insurance can cost more. The specific cost of your full coverage auto insurance policy will depend on various factors. Some of the include your age, location, driving record, and credit history. Your cost will also be affected by the limits and deductibles you select.
Does My Credit Card Provide Car Rental Insurance?
Some credit card issuers provide rental car insurance in case you employ their card to pay for the rented vehicle. This could include paying your auto insurance deductible if you file a claim or paying the entire monetary worth of the vehicle if it is totaled. The benefits of rental car insurance differ depending on the credit card company. Therefore, always consult with your credit card issuer to explore if your perks include this coverage.
Is Rental Car Insurance Worth It?
Rental car insurance might not be needed if you have similar coverage through your car insurance policy. It might also not be worth if nothing extra is offered at the counter. If you have to fill some gaps in coverage in your existing policy, then rental car insurance may be worth it. For example, suppose you have car insurance but need collision or comprehensive coverage. In that case, consider purchasing CDW from your rental car provider to get coverage for damage to the rented car.
Conclusion
The most common question when it comes to renting a car for travel within the city is "Does my car insurance cover rental cars". The answer is: It depends! Consult your auto insurance agent to inquire whether your insurance policy will cover the vehicle you intend to rent. If the coverage is insufficient, determine what modifications you can make to your insurance to ensure you're covered. Even if you don't have certain coverage types, like collision and comprehensive insurance, it's better to shop around. It can help in finding better prices for rental car insurance from other companies.